Thursday 19th July 2012
Tolls planned for A14
They said they'd never charge for existing roads, but that's just what's in the pipeline for the A14
---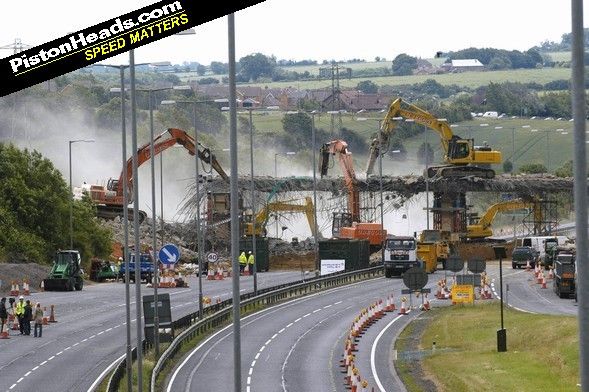 A 20-mile section of the A14 in Cambridgeshire could be subject to road tolls under upgrade plans for the A14 corridor from Felixstowe to the M6. Providing an agreement is made for a funding scheme, work could begin as soon as 2018.
The widened section of the road is part of a wider scheme for the arterial route that includes a bypass around Huntingdon and new, untolled roads running parallel to the A14 and intended for local traffic.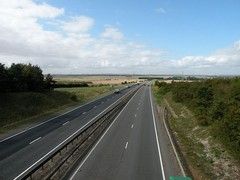 A14. Admittedly it's often busier than this
But although there are plans for new toll-free roads along the route, the intention to toll a section of existing road is a distinct about turn in government policy, especially after the coalition's pledge to 'end the war on the motorist' and a promise not to introduce charging on existing parts of the UK's road network.
The counter-argument to this is that the new section would be 'enhanced' with wider or entirely new carriageway, and will be complemented by new local routes, but it will no doubt still stick in the craw of many (though paying for roads is probably better than cutting a 70mph limit to 40mph).
It's still unclear exactly how the road would be tolled, but a DfT spokesman told the BBC "study work has confirmed that funding for these can be generated in part through tolling a length of the enhanced A14, featuring around 20 miles of new or widened road.
"However, more work will be taken to determine the best tolling solution, including what length the tolled section should be, how users would pay and what the tariff should be."

Riggers