Monday 11th January 2010
Bernie and Genii Prepare To Bid For Saab
GM tells potential investment duo to "show me the money"
---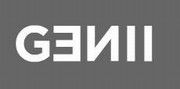 The
potential bid from Bernie Ecclestone and Luxembourg-based investment firm Genii to buy Saab from GM
is reportedly in full progress. Swedish financial newspaper
Dagens Industri
reports that the would-be purchasers have been told that they need to prove to GM they have the cash to invest in Saab in the long-term.
Apparently, prospective investors have been told to deposit a demonstrative sum of between 500 million and one billion Swedish Kronor (£44m-£88m) into an account.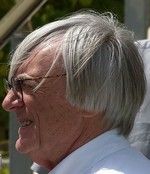 The sum has to be funded privately, to show that it doesn't rely on the European Investment Bank, and the investors must prove that they will be able to source the equivalent of £881m (10 billion Kronor) to invest in Saab's future.
GM's protectionism when it comes to selling Saab may seem like a prudent attempt to ensure that a respected motoring brand survives, but some commentators are suggesting that it seems more likely GM is attempting to prevent any lawsuits that might come from angry shareholders if Saab was sold to a weak party and subsequently folded.
According to the Swedish paper's sources, the bid from Spyker remains the strongest so far, though at this point GM hasn't declared that it is necessarily going to sell Saab to any of the prospective bidders.

The deadline for Bernie and Genii's ('Bernii'?) bid is reported to be 'early this week', so we should know the score soon enough.
SimonSaid