Tuesday 1st May 2012
PistonHeads Sunday Service: 13/05/12
Join us at the Nissan/ Renault HQ for another Denham-based Sunday Service
---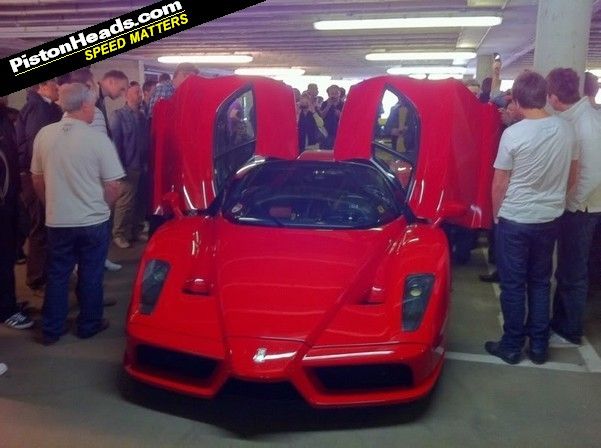 Another month, another Sunday Service. After hosting our last at the beginning of April it seems to have been ages since we last opened the gates for Sunday worship, but what a return it is as we head once again to the
Nissan and Renault HQ on May 13.
We always have a great time here thanks to their willingness to display great cars, the abundance of parking, it being just a short hop from the M25 and their rather excellent cooked breakfasts. In addition they host the unique and much-enjoyed 'Chorus of Noise' which will make a welcome return for 2012 and promises to hurt ears once more as engines are started at 12.00.
What is the Chorus of Noise? Well, as cars arrive on the day we direct the noisier ones to the underground car park and all start their engines at midday for a spot of light revving. It's a bit juvenile but a lot of fun - just give it a miss if you have the kids with you, as it is rather loud and a few flames are often spotted.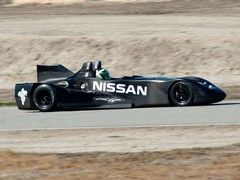 See this at the PHSS
If that wasn't enough Renault and Nissan will lay on a host of past and present models and we'll also have the
Nissan DeltaWing Le Mans show car
on display and Ben Bowdley, Marino Franchitti and Jann Mardenborough (
GT Academy winner
) will be available for questions during the morning. Still not enough? We also hope to have the GT-R GT3 car, which Jann is driving too.
As per usual, the Sunday Service congregation will gather at 09.00 and will be unceremoniously kicked out at 13.00. Entrance is free, so all you need to worry about is bringing enough cash to buy a spot of breakfast.
Spaces are limited to 500, so to reserve your place please head to the PistonHeads calendar and get your name down quick-smart. We do operate a 'no name, no entry' policy at these events, so please only make the trip on the day if you are on the main list of 500, those of you who end up as reserves will need to wait until you appear on the main list to be guaranteed a space.
When you sign up, please use the 'notes' section to tell us if you are interested in being a part of the Chorus of Noise.
Thanks to all the team at Nissan and Renault UK for hosting us and for laying on such a great variety of things to see.
The address for the venue is:
Rivers Office Park
Denham Way
Maple Cross
Rickmansworth
Hertfordshire
WD3 9YS
We look forward to seeing you there. Once more, please sign up to guarantee a space.
Garlick