Wednesday 9th May 2012
PH2 meets Simon Crafar
Off the back of promoting his new Motovudu book and DVD we chat with the Kiwi biking legend
---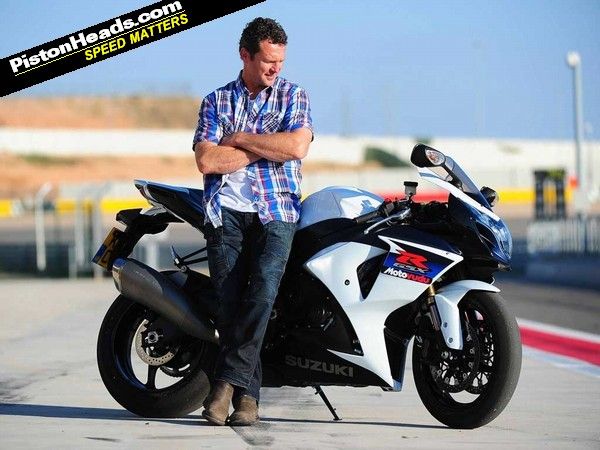 What are you doing with yourself nowadays?
"After five years teaching on track I have put all of my knowledge of riding on circuit into a book and a film, 'Motovudu - the Dark Art of Performance.' It is basically everything I learnt the hard way in 13-years of professional racing and also the subsequent five years of track instructing combined. It took a long time to do - just because you can ride on track doesn't necessarily mean you can translate it into words that people can understand and learn from. I'm also helping the young riders in the KTM 690 European Junior Cup, giving them riding advice and tips on how to make a career in racing, and I still instruct on track."
You did a lot in your 13 years of racing.
"Yeah, I actually raced for 20 years but only 13 professionally. I think I rode for all four Japanese manufacturers, a bit of testing for Aprilia on the RSV when I retired, the first factory Bol d'Or effort for Ducati in 1993 on an 888 which exploded on me at about 7am, five hours short. The resulting oil-induced highside was very impressive!"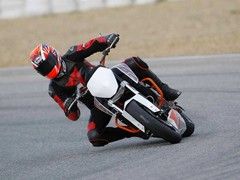 Electronics spoil riding, reckons Crafar
Most people remember your Kawasaki World Superbike days.
"Yeah, 1997 was a fantastic year on the ZX-7R. I had a bunch of stupid stuff that stopped me winning but I was fighting for the podium most weekends. The chassis was so good, I could slide it everywhere. By 1997 the engine was up to speed and we finished fourth or fifth I think. Annoyingly I never won a WSB race! I'm properly gutted about that."
You won a GP though.
"I only won the single 500GP race, but it made up for the lack of WSB success! Donington Park, 1998. The race was dry and I won by eight seconds from Mick Doohan - it was just my day. When you have your day everything comes together - the bike, track, tyres, your riding, it all clicks. That's why I don't like all the electronics in racing at the moment, it takes away the chance of a wildcard guy who usually finishes midfield having his day."
What did it feel like seeing your pit boards with +2, +4, +6 on them?
"Mick was so dominant in that era. I got a good start, made it past Abe and I knew Mick was behind. I just ran for it! I used to train with Mick so I knew him really well, he is still a good mate, and I knew how determined he was. I was just running! I ran, ran, ran and all the time I was expecting him to hunt me down - he never did. Two laps to go I had 12 seconds on him and I realized he wasn't going to catch me - it was an amazing feeling."
Where is the trophy?
"It's in the back of my van at the moment I think, I had to take it somewhere for a photo shoot recently... It's covered in dust as it hasn't been off my shelf at home for 10 years!"
You have one of the coolest crash helmet designs, what was the idea behind it?
"Aldo Drudi, who does Rossi's lids, came up with the idea. It's a New Zealand flag basically draped over the lid. It's a bit more relaxed than the Shark design I raced with in WSB - the designer called that the 'acid' design, which says it all..."

---
Jon Urry