Thursday 12th April 2012
Spotted: Renault 5 Turbo 2
The front-drive hatch that became a mid-engined monster. Mad, but awesomely so
---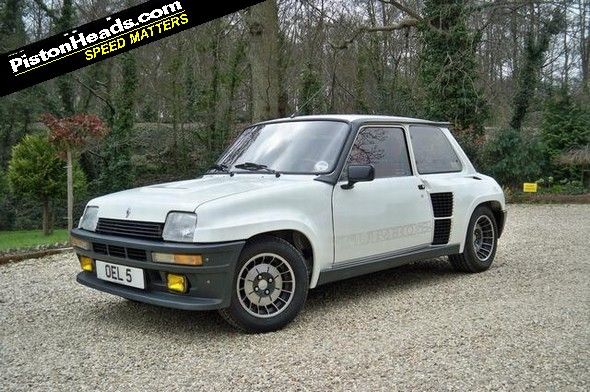 We often rabbit on about the halcyon days of Group B here on PH, and we're afraid it's another 'ee, weren't rallying great back then' moment with today's spotted - a Renault 5 Turbo 2.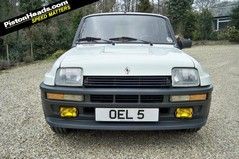 Although the Renault 5 Turbo wasn't the most successful rallyist of the group B era, it was notable for several reasons. For starters it won on its first time out in 1981, competing then as a Group 4 car ahead of Group B's introduction in 1983. And with the legendary Jean Ragnotti at the wheel it looked spectacular, especially in 350hp Group B Maxi guise -
see videobelow
. Better yet Renault actually kept selling a version of the road car, even after the 400 examples required for homologation had been built - not something many rivals did.
The turbocharged, mid-engined R5 was also a wonderfully wacky piece of work. Taking a front-drive shopper, slinging an engine where the rear seats should be and making it rear-wheel drive might seem commonplace after the Metro 6R4 and when Renault reprised the trick for the Clio V6, but it really is a bizarre thing to do when you think about it. Brilliantly bizarre, but bizarre nevertheless.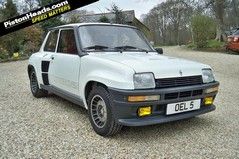 The cheeky super-trolley didn't hang about either; 160hp might not seem like an awful lot, but it only had 970kg to lug around and so could hit 130mph and launch itself to 62mph in 6.6 seconds. Definitely the stuff of rally-fuelled fantasies 30 years ago and respectable even now.
Playing such games is not going to be a particularly cheap experience these days, however. When new it cost around £17K, and a similar one we featuredin PH Carpool a few months back cost £7,500 in 1992, so the £34,990 that Hills of Lymington are asking for this Turbo2 today seems like quite an eye-popping price. Then again, it has only done 11,000 miles, and the only otherTurbo 2 we could find for sale on PH is up for 25,500 euros (in Ireland), has a few more miles on it, and has been converted to RHD...
...We suppose it all depends on what price you attach to being able to pretend you're Jean Ragnotti...
---
RENAULT 5 TURBO 2
Engine: 1,397cc four-cylinder turbo
Transmission: 5-speed manual, rear-wheel drive
Power (hp): 160@6,000rpm
Torque (lb ft): 163@3,250rpm
MPG: N/A 
CO2: N/A
First registered: 1982
Recorded mileage:11,000
Price new: £17,000
Yours for: £34,990