Friday 27th April 2012
Diesel myths debunked
How do you turn a nation of gas guzzlers into derv lovers? Chevrolet is leading the charge
---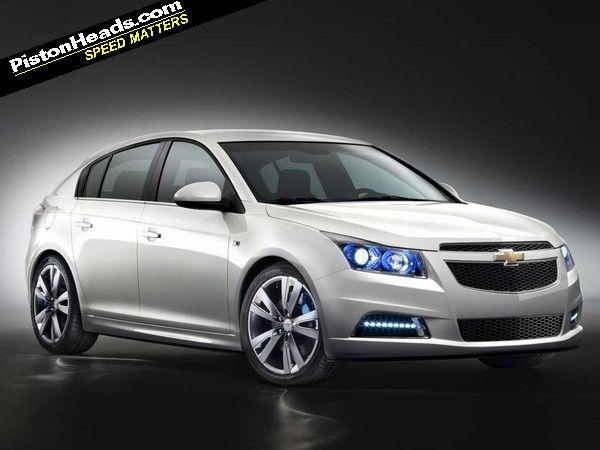 In the land of the V8 delivery van, diesel is still a dirty word. But GM in the States is trying to shift the average American's perceptions of diesel as a rough, rattly evil peddled by European socialists as it gears up to sell its first mainstream diesel in the form of the Cruze 2.0-litre.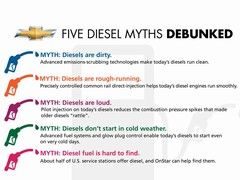 Will this turn them onto diesels?
The 'myths' Chevy have to debunk are listed in this promotional picture, but it seems some Americans are already being won over as fuel prices increase.
Sales of diesel cars rose 35 per cent in the first quarter of 2012 according to figures from the Diesel Technology Forum and last year they were up 27 per cent.
Okay, they're not about to usurp petrol any time soon in the way they (just about) have here. Diesels account for three per cent of US sales (equivalent to about 180,000 cars a year) compared to a sliver over half of all cars sold in the UK last year.
But more makers selling in the US are joining the likes of VW, who started making the Passat TDI in Tennessee last year. Porsche has announced it's selling the Cayenne diesel and Mercedes is following with the 350 Bluetec version of its S-Class. Even Jeep has said it will launch a diesel Grand Cherokee.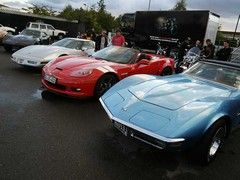 Chevrolet owners unlikely to switch to derv
But let's not carried away here. When Americans squeal about high gas prices, it's hard to feel any sympathy. The equivalent litre price for unleaded after all the sums (including converting their gallons to our gallons) is a measly 62p. At that price, quite frankly, diesel be damned.