Thursday 10th May 2012
Stats impressive: Astra VXR performance revealed
Sub-six 0-60 bragging rights confirmed for hot new Astra VXR
---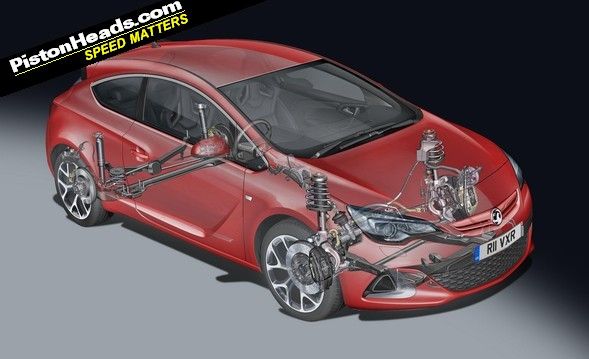 Sophisticated? VXR? Seems so...
Pre-launch hype for the forthcoming Vauxhall Astra VXR has been raised a notch with a boast that the new hot hatch will dismiss the benchmark 0-60mph sprint in a smidge under six seconds.
Breaking the six-second barrier (Vauxhall claims 0-60mph in 5.9 seconds) confirms the new VXR as a properly fast hot hatch and is a distinction that (if occasionally flaky memory serves) it shares only with the Mk2 Ford Focus RS when it comes to front-drive hatches.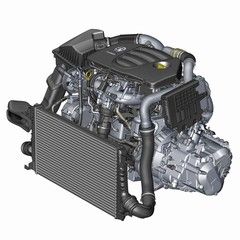 That pace will come from a 2.0-litre turbo engine that it shares with the Insignia, but which in the Astra VXR gets a bespoke aluminium cylinder head and a new turbocharger to bring 280hp and 295lb ft.
Vauxhall/Opel seems to have learned its lesson from the slightly wayward behaviour of the previous Astra VXR, though, and has put a lot of promising-sounding work into putting all that poke through the chassis effectively.
As well as the torque steer-reducing HiPer Strut suspension (a similar concept to Ford's Revoknuckle or the front suspension on the Megane Renaultsport) there are dampers developed by Sachs, new Brembo brakes and Vauxhall engineers have stiffened the standard springs by around 30 per cent and lowered the car by a further 10mm all round, compared with a 1.6T Astra GTC. Suspension bushes and the compound crank/Watt's link rear suspension are also stiffened. Crucially, a Drexler mechanical limited-slip differential developed from the one used (to great effect) in the Corsa VXR Nurburgring edition also goes into the mix.
The dynamic behaviour of the new car is clearly crucial to Opel/Vauxhall, as we discovered when we had a quick chat with OPC's (that's Opel-speak for VXR) lead engineer, Volker Strycek, back at the Geneva show.
"We could have used an electronic differential base on the ESP system - that would have been cheaper," former DTM champ-turned-engineer Strycek told us. "But it would not have been as good. An electronic solution is always more dynamically limiting, you can always feel it hesitating, holding you back. That's why we persuaded the board to spend the extra money on the mechanical limited-slip differential."
From the sounds of things, it could be money well spent. We shall see whether it actually translates into a polished product as well as a rapid one when we get to drive it...