Friday 11th May 2012
Final right-hook Saab 9-3s up for grabs
Everything must go: Last 26 RHD 9-3 Convertibles have landed in Blighty
---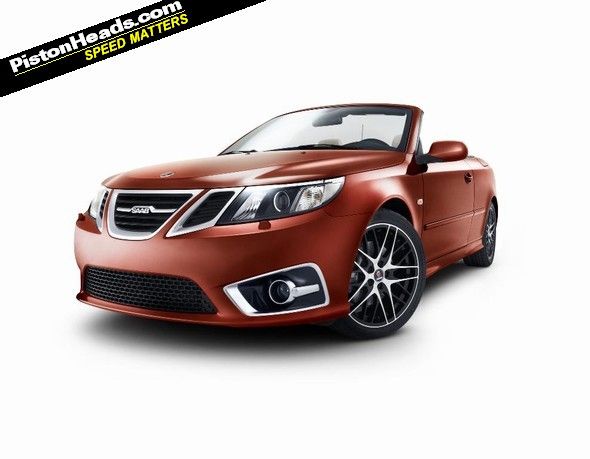 The final 26 right-hand-drive Saab 9-3 Convertibles - possibly the last-ever new Saabs bound for Blighty - are now for sale in the UK.
The cars are available through any one of Saab's 87 'Authorised Repairers', having been hand-finished by the ANA Saab dealer in Saab's home town of Trollhattan.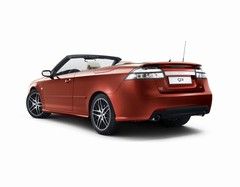 Astonishingly for such a small consignment of cars, there are four engine options, and three trim levels. The engines are the more powerful and fuel-efficient 2012-year upgrades, and so are a pretty rare spec, with either a 163hp or 220hp 2.0-litre turbo petrol, or a 160hp or 180hp 1.9-litre twin-turbo diesel available.
Trim levels are the SE, Aero or Independence Edition models, the latter of which is based on the Aero, but features (among other bits and bobs) a unique Amber Orange metallic paint finish five spoke, 18-inch alloy wheels with a satin chrome/black finish, and parchment sport leather seats.
Powered by the 180hp bi-turbo diesel, the Independence Edition will be particularly rare, as only seven examples were imported in 2012, and only seven more are still available.
If you've got a sentimental soft spot for Saabs, and fancy owning a piece of Swedish motoring history, prices for these last remaining Convertibles start from £22,750.
Alternatively, of course, you could always have a browse through the secondhand Saabs on offer in the PH classifieds...