Wednesday 23rd May 2012
Mazda and Alfa Romeo to co-develop new roadster
Next-gen MX-5 will be developed in a joint venture with Alfa Romeo
---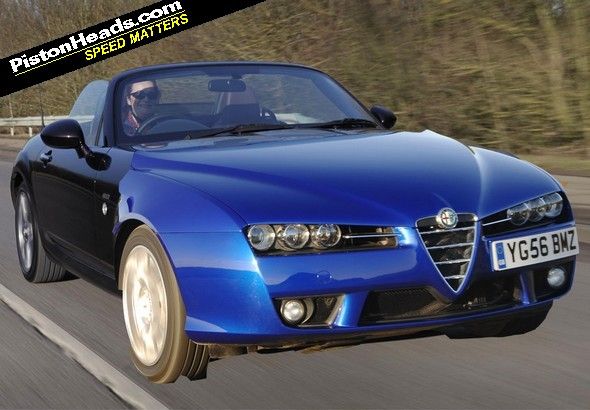 A high-quality PH impression of the Alfa-Mazda...
Mazda and Fiat are to jointly develop a new roadster that will form the basis of the next-gen MX-5 (currently the world's best-selling roadster) and a new Alfa Romeo model.
The agreement, which is currently merely a 'memorandum of understanding' (the final deal is inked in for some time in the second half of 2012) should bear fruit in the form of a new MX-5 sometime in 2014, with an Alfa Romeo version due in 2015.
Don't expect too much in the way of cynical badge engineering, however, the two companies have pledged to develop "two differentiated, distinctly styled, iconic and brand-specific light weight, roadsters featuring rear-wheel drive." (...that hopefully look nothing like the latest Riggers Photoshop special - Ed.)
Both cars will also be powered by engines unique to their respective brands.
Fiat CEO Sergio Marchionne said: "This agreement clearly demonstrates our commitment to Alfa Romeo and the determination to grow it into a truly global brand. By partnering with Mazda, we will be co-operating with the recognized leader in compact rear-drive vehicle architectures in order to deliver an exciting and stylish roadster in the Alfa Romeo tradition.
Takashi Yamanouchi, Mazda's chairman, meanwhile, said of the plan: "Establishing technology and product development alliances is one of Mazda's corporate objectives and this announcement with Fiat is an important first step in that direction."