Thursday 31st May 2012
Chris Harris video: Merc G63
Plaything for oil barons and footballers or proper PH-worthy uber SUV? Harris finds out...
---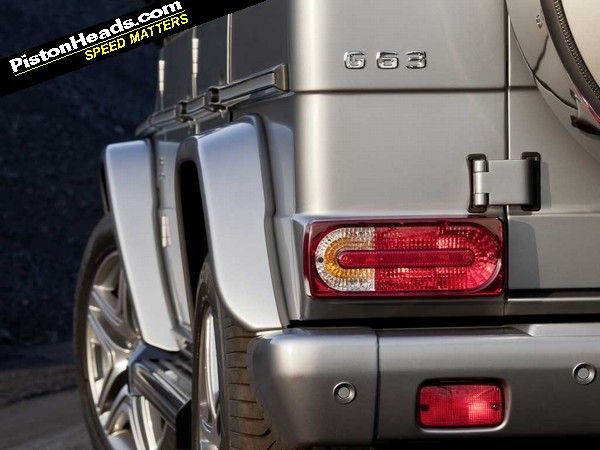 Quite what it is
about the G63 that I find so appealing
I cannot adequately explain. This is both annoying and potentially dangerous for someone who has made it his mission in life to ridicule most self-claiming 'high performance' SUVs. Really, it's the absurdity of the thing - rarely do you encounter a car that so obviously ignores the objective. When the man from AMG stood in front of us and with no sense of irony claimed some precise percentage improvement in fuel economy, I laughed. No one else did.
Our day with the car consisted of two main activities - trying to avoid the tragic congestion around Stuttgart and then working out how to disable the ESP system to allow the old tank the chance of laying down the odd tyre-chirp. We didn't want big drifts - they are a step too far in something like this - just some black lines.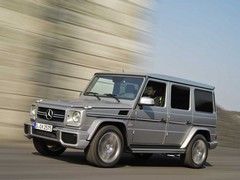 Wrong, but lots of fun
This wasn't easy. First, I did the logical thing and pressed the ESP off button. The effect was a little less intervention, which wasn't too impressive given the meagre starting point - the G63's electronics call time earlier than any other car on sale. So, compelled to make the car do something a little more dynamic for the camera I contemplated my options, and through sneaky eyes pondered the bonnet release. In the olden days we might - and I stress might, just have unclipped the ABS control unit because that would disable the same wheel-speed sensors that feed the ESP its information. But I'm a little more adult these days, and I didn't fancy tugging wires in someone else's £120,000 SUV.
Instead I enlisted the services of Twitter, asking if anyone knew how to get what we used to call 'dyno' mode on these new machines. This has the same effect because it disables the sensors to allow the car to run on a rolling-road. Once again the brilliance of Twitter saved the day - someone sent me the procedure, it worked and the G63 finally had the chance to waste those Yokohamas.
And no, I shan't be repeating the details here. You'll have to find them for yourselves!
I could live with a G63 with clear glass and no badges because it would always make me smile. From 30mph to 130mph it has to be experienced to be believed.
---
Chris Harris