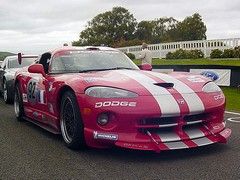 The
PistonHeads Performance Car Show
is fast approaching, so we thought it was time to whet your appetite a little further with another attendee. We've persuaded PHer Fatboy18 to bring his Dodge Viper to the PH Performance Car Show in January next year.
We asked Fatboy what first attracted him to the Viper. "I have always loved big American cars," he says. "My first car was a Mk2 Ford Capri. It was a UK car, but the the long bonnet and fastback shape made it seem very American. I then purchased a 1976 Chevy Camaro. Again this had the long bonnet and fastback lines I like. In the late 90s I loved watching the Vipers win best in their class at Le Mans."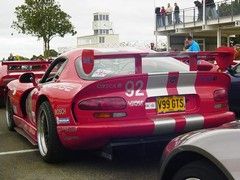 Fatboy finally got his car after going with a friend to test drive a Corvette. They both found it too soft, so the hunt was on for a Viper. The Viper they eventually found impressed the pair of them and his friend bought it.
This, however, left Fatboy with a hankering for the Viper's power: "Not having the budget for my own Viper I had to get something with at least as much horsepower. This came in the form of a Dax Tojeiro fitted with a TVR Tuscan motor."
The relationship with the Dax didn't go too smoothly: "I had many tales of woe with the Dax, mainly due to the TVR engine. The missus told me to get rid of it and move on to something else."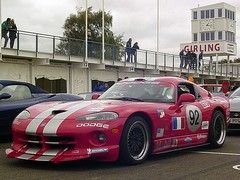 So it was time for a Viper. He found a car in California and got in touch with the UK Viper Club, who helped with the import process.
Here's why Fatboy18 thinks you should come to the show and see his car: "It's the sprit of the Cobras dreamed up by Carroll Shelby: get a big engine in a car and go out and win Le Mans. Well the Vipers did it! You don't see many of these cars on our roads, so here's a chance for the public to see one up close.
If that's convinced you, visit the PH show website and get some tickets in.