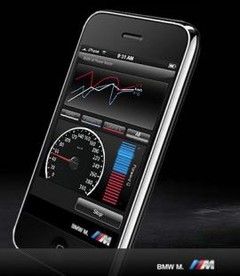 BMW has released an iPhone app that allows users to test the acceleration and grip levels of their cars.
There are already plenty of apps around that make use of the iPhone and iPod Touch's in-built accelerometer, but most of them require you to cough up some readies before they allow you to play with them.
Not so the M Power Meter from BMW, which is a free application that allows you to test the acceleration or lateral g of your car. Simply download it from the iTunes store, secure your iPhone somewhere sensible and away you go...
The default setting is for a 0-50kph sprint (no, we can't work out why either), but you can fiddle with it to make it read in mph or kph, up to 200kph or over distances ranging from 100 metres to 2000 metres.