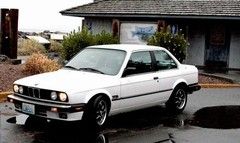 Shoe-horning an LS1 Corvette engine into an E30 BMW 3 Series might sound a complicated task, but a father and son team from Seattle in the US are offering a comprehensive 'how to' guide for $99.
The 5.7-litre V8 (mated to a T56 6-speed manual gearbox) gives the 1986 E30 around 350hp, but being an aluminium block it only adds 35kg to the car's weight. The car's creators have christened it the '357i', in honour of the 5.7 litre lump.
Described boldly as "The E30 M3 that BMW should have built", the 357i is over 100hp up on the iconic 'M' car in stock form.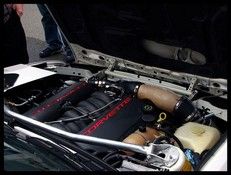 The car's exterior is almost entirely standard, making the '357i' a bit of a 'sleeper'. Even the interior has been left intact, with its air conditioning and cruise control still fully-functioning despite the engine and gearbox swap.
The Van Swearingen family have created a full build manual for those considering a similar conversion themselves, and you can see a preview of it, along with a video of the car in action, on this BMW forum.
Anyone looking for a project for those cold winter nights?