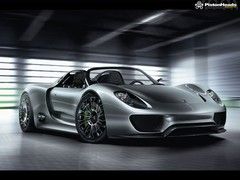 Click here to preview
We know it's supposed to be 'Pic Of The Week' and not 'Pictures' in the plural, but the new
Porsche 918 Spyder concept
looks so good from so many angles that in the end we couldn't pick one.
So this week we're suggesting you 'rotate' these three beauties on your desktop, and try to imagine that's the inside of your garage we're all drooling over.
We suggest a schedule that goes something like this:
Today: Upload the front three-quarter shot, thus allowing you to fantasise about lifting the door to your garage and gazing in awe at your latest acquisition.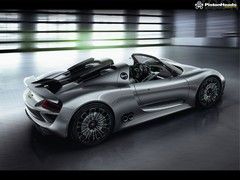 Click here to preview
Monday lunchtime:
Brighten up your day by strolling round for a view of the rear.
Wednesday: Enjoy the aerial view from the cloud you're undoubtedly floating on, somewhere in motoring heaven...
(By the way, who writes this rubbish?! Ed)
POTW 1
Normal (1280x1024)
Widescreen (1440x900)
Supersize (2048x1536)
POTW 2
Normal (1280x1024)
Widescreen (1440x900)
Supersize (2048x1536)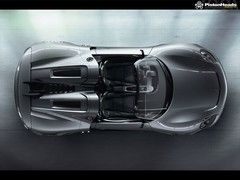 Click here to preview
POTW 3
Normal (1280x1024)
Widescreen (1440x900)
Supersize (2048x1536)