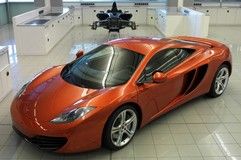 See the McLaren C12...
It's a huge week for British sports car fans as today marks the official launch of the new McLaren Automotive car company - and it all happenened live here on PistonHeads.com
To mark the occasion a media event was held at McLaren's Woking headquarters, at which the eagerly anticipated final production version of the MP4-12C supercar was the obvious highlight.
McLaren Automotive Chairman Ron Dennis and managing director Antony Sherrif presented 'the vision, competencies and innovative plans to build and launch a brand new car company' in a major presentation followed by a Q&A.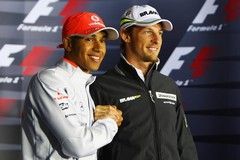 ...and possibly a pair of world champs
British world champions Jenson Button and Lewis Hamilton made an appearance as well.
The live video player is embedded in the first post after this article - now streaming a recorded version of the event.