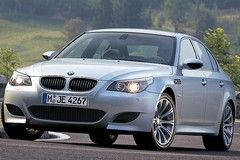 The current BMW M5 has ceased production after five years and 20,548 units.
Now, the only fast 5-series is the new Alpina B5 Biturbo - at least until the new F10-based M5 arrives in 2011 with a twin-turbo V8.
The death of the E60 M5 also means time is nearly up for the car's naturally aspirated V10 engine. The 500bhp, 384lb ft motor is now only available in the M6 coupe (good thing we've got an M6 on the PH fleet, then).
In overall sales terms the E60 M5 has become the most successful M5 to date, beating even the iconic E39 version, despite being on sale for a year less.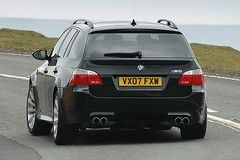 The vast majority of the E60 M5s were saloons - only 1025 M5 Tourings were built, and the new car is unlikely to be offered as an estate.
During its life, the outgoing M5 has been most popular in the US, where BMW shifted 8800 examples, while the UK and Ireland found homes for 1776 cars - making it the second biggest M5 market - while Germany took the third most cars at 1647 units.