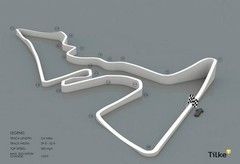 This is an early image of the USA's new F1 track, due to host its first GP in 2012.
When we first heard that F1 was heading back to the US - and particularly that it was to take place in Austin, Texas - we must admit that there was an audible groan in the PH office.
To us, it smacked of the 'car park' GP of Las Vegas in the 1980s, or the 1991 Phoenix street circuit that attracted just 18,000 visitors.
But these initial images are encouraging. Circuit Architect Hermann Tilke may have developed a bit of a reputation for creating F1 circuits that discourage overtaking (Bahrain, the Valencia street circuit and Abu Dhabi come to mind), but this is the man whose company created the magnificent Istanbul Park, so there is some hope.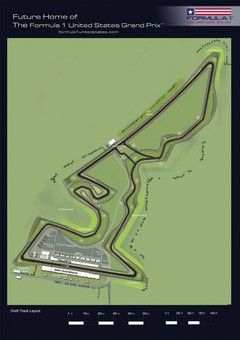 It certainly looks as if passing is on, with a three-quarter-mile straight and plenty of tight turns hopefully providing ample opportunity for outbraking manoeuvres.
Tilke also takes some inspiration from the great European circuits for the 3.4-mile track, with turns three to six aping Silverstone's Maggotts-Becketts-Chapel complex and turns 12-15 the stadium section of Hockenheim.
Early signs are promising for F1's return to the US, then, but one thing will remain uncertain until the first race gets underway in two years time: will the American public finally take F1 to their hearts?