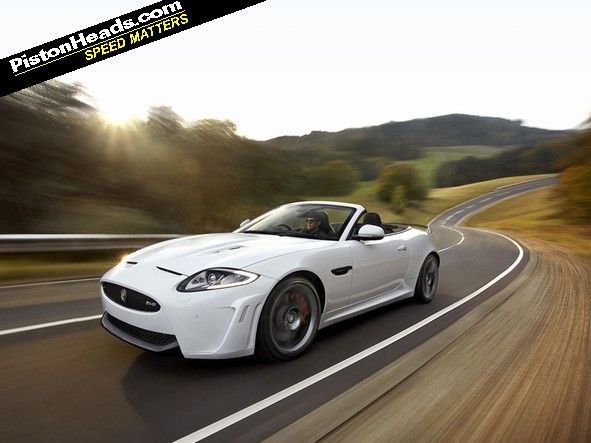 Jaguar has revealed the full technical gen on the most powerful open-topped road car it has ever built - the 550hp XKR-S Convertible.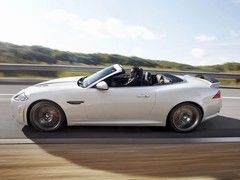 Somewhat predictably, it is a drop-top version of
the undoubtedly epic Jaguar XKR-S coupe
, so you get the same stonking 5.0-litre supercharged V8 (we're talking 550hp, 502lb ft of torque, and even identical performance stats of 0-60mph in 4.2secs and a top speed of 186mph).
You'll also get the same Performance Active exhaust (which should sound truly, heart-meltingly wonderful with the roof down) and revised suspension front and rear, as well as an updated Adaptive Dynamics system.
The car's styling tweaks, informed by Computational Fluid Dynamics to reduce lift and maximise aerodynamic stability, are also broadly along the same lines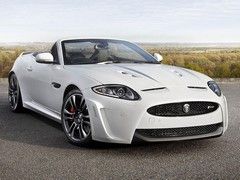 But what about the fact that it's a convertible? Won't that make it either heavy or wobbly? (We hear you cry.) Apparently not: "Because the XK was designed as a convertible it has great structural integrity," says Jaguar's making-cars-drive-well boss.
"This allowed us to apply the XKR-S coupe's sporting suspension settings to create a convertible with no compromises. Its blend of great speed, precision and dynamism is given an extra dimension with the roof down and that thrilling exhaust soundtrack."
The price for the new soft-top XKR-S is £103k, and the car arrives in the UK at the beginning of 2012.