Current Car
NateWM
's  Honda  Accord  SE Sport D.O.H.C  (2000)
Last updated: Monday 20th August 2012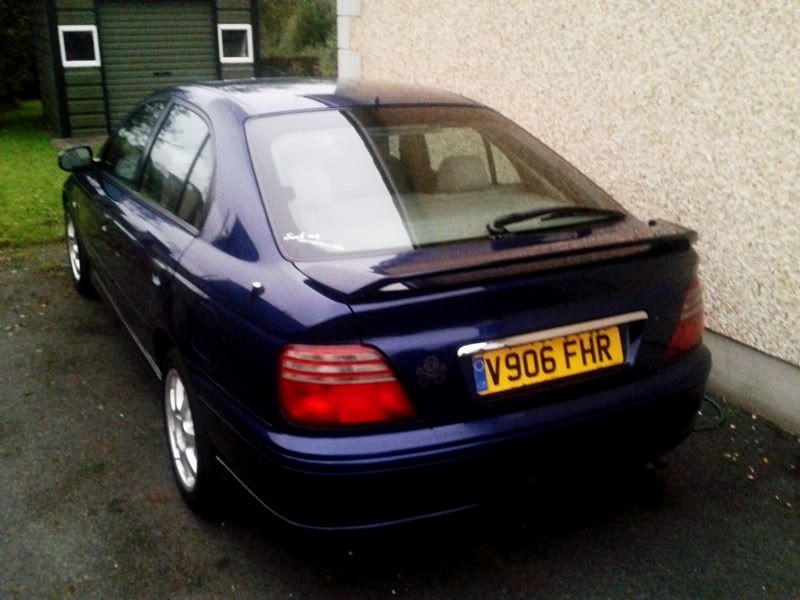 Bought for £22,500 in January 2000 at 4,500 miles. Now worth about £1,000 at 165,000 miles.
My baby, my precious...why do I say such things about an Accord you may be wondering. Well, for a start, this car has been in the family since 2000 and I have literally grew up in this car. My Father owned it for almost 10 years, and he loved it. As you can see, it has a lot of sentimental value.
The main point though, is that I just love the way it does everything you need it to do flawlessly. Need to cart some kids around along with some shopping? No problem! The large boot, generous cabin space and 40mpg average will make sure you have no problems playing the family man.
The kids have buggered off to school, the shoppings done and you on your own driving back home....you come across your favourite stretch of twisty road. Drop it a gear, and get the revs to 4500rpm. VTEC engages, and the engine turns into a snarling 171hp beast, with the car pulling strong all the way upto the 8650rpm limiter. You fly through the corners, with the short ratio gearbox, Limited Slip Diff and adaptive suspension making sure you come out of every corner fast and smooth.
To Summarise...
PRO'S:
Fantastic, FANTASTIC car to drive. Engine is a peach, Gearbox is perfectly set up and the chassis has great feel and inspires confidence...
It has no idea what understeer is.
It knows exactly what lift off oversteer is.
Multiple personalities. One second it's a comfortable, spacious cruiser giving high MPG. The next second, it's a snarling VTEC beast which can show much more expensive machinery a clean set of heels.
Stupidly reliable. Has never went wrong over the last 10 years and 160k miles. The "worst" thing that went wrong was roll bar bushes!
CONS:
Very thirsty when giving it some. I've seen less than 15mpg sometimes. It's only a 2 litre 4-banger!

The SE Sport is very rare. As a result, parts for the things that differ from other Accords (Like the D.O.H.C cylinder head, Differential, Adaptive Suspension.) could be very hard to find, although luckily nothing has went wrong with this one...yet!
Wood interior trim....all together now! EWW. This was very quickly replaced with Carbon Fibre trim from the Type R. Much nicer!

Water runs behind the strut tops and has no where to go. As a result, most examples have rust holes in the firewalls, including mine. It's easily sorted, but can cause issues. Be sure to check there before buying.
The lip kit requires care in multi story car parks, kerbs etc. The front one especially is very deep and is easy to scrape.
---------------------------------------------------------------------------
Well, there you are. As you can see, I love my Accord and I will never sell it. I can appreciate that most people wouldn't drive one, and you that most would say they are boring. The problem is that most people have only driven normal Accords like the SE, or Executive. Those models are completely different animals to drive compared to the SE Sport and offer no where near as much enjoyment.
If you can find an SE Sport, BUY IT! There aren't many left now and they are becoming very hard to find.
Costs Over 151 Months
and 160,500 miles
Total
Per
Year
Per
Month
Per
Mile
Depreciation:
  £21,500
  £1,709
  £142
  13.4p
Fuel (4,013 gallons @ 40 mpg):
  £16,417
  £1,305
  £109
  10.2p
Total:
£37,917
  £3,013
  £251
£0.24
Viewed 182 times