Tuesday 8th November 2011
SAAB SALE: GM SAYS NO
New setback in the Saab sell-off saga as GM spits the intellectual property dummy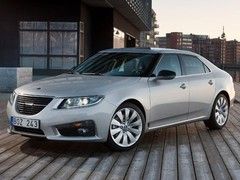 General Motors has thrown a massive corporate spanner into the works of the deal to sell Saab to Youngman and Pang Da, repeating its previous threats that it would block the sale of the company to the Chinese car makers.
GM isn't just being a jealous ex, of course - everything Saab currently produces (or would produce, if it was making anything) relies heavily on GM components, and The General is clearly concerned about the safety of its intellectual property.
"Although General Motors is open to the continued supply of powertrains and other components to Saab under appropriate terms and conditions," says GM spokesman Jim Cain, "GM will not agree to the continuation of the existing technology licenses or the continued supply of 9-4X vehicles to Saab following the proposed change in ownership as it would not be in the best interests of GM shareholders."
Rather puts the kibosh Saab's £90m deal, doesn't it? "We have to go back to the drawing board," says Saab CEO Victor Muller.