Thursday 2nd February 2012
NEW AUDI RS4 AVANT: SEE IT AT GENEVA
Rumours of its demise have been greatly exaggerated, we're glad to hear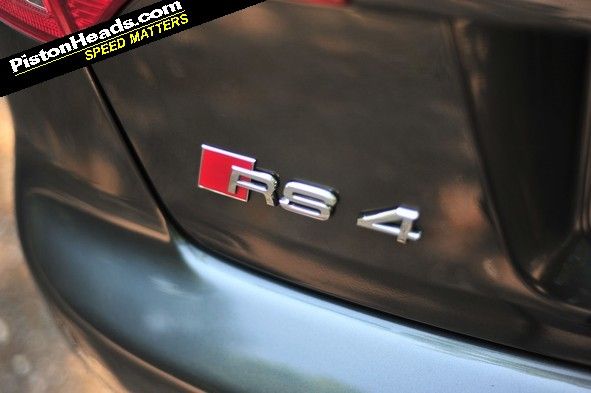 An all-new RS4 Avant will make its world premiere at the Geneva motor show in March, contrary to
rumours that the performance estate had been axed
(or at least postponed) in favour of the next RS6.
The impending show debut of the B8 RS4 Avant was revealed in a document released earlier this week by the Swiss Audi importer (thank you to PHer ze shark for spotting that).
What it reveals is that the catchily titled Audi RS4 Avant 4.2L FSI S-Tronic Quattro, complete with the RS5's 450hp naturally aspirated V8, will join the new A3 and a tweaked TT-RS (power up from 340hp to 360hp) on the Ingolstadt maker's stand.
Which, quite frankly, we're rather glad about - provided the RS4 proves to be less underwhelming than the Audi RS5...