Tuesday 17th April 2012
BMW 2002 BUTCHERED IN THE NAME OF RAT RODDERY
You've got a nice old BMW 2002 but fancy a change ... but would you do this to it?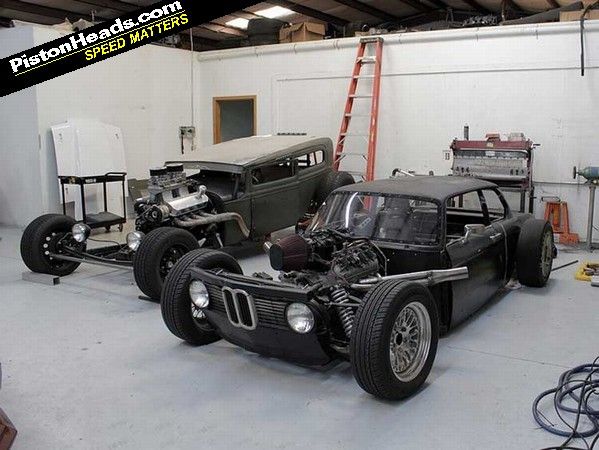 Less a 'You Know You Want To' and rather more 'Perhaps You Shouldn't Have', the morning run around the news wires brought this rather startling creation to our attention - hat tip to
Autoblog
and
blogger Ralf Becker
for bringing it to our attention.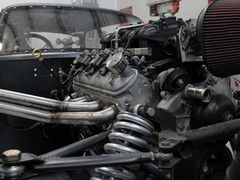 Just what a dainty BMW 2002 needed...
Or perhaps not, when you hear that to create this rat rod an apparently fully serviceable BMW 2002 fell victim to its owner's crazed imagination and some carvery with the plasma cutter.
Said owner is John Lee of Atlanta Performance Development who, having sliced up the car he ran around in at high school, then 'mated' it (we use the term loosely) to a Chevy V8, coilovers from a C5 Corvette, Panoz control arms and whatever else he happened to have lying about. Including a Hurst shifter mounted on the roof for, according to the build thread, the 'lolwut' factor.
Genius or welding torch wielding lunatic? We'll let you decide once you've weighed up the evidence.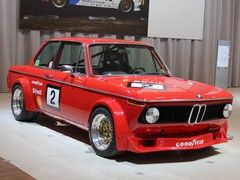 That's a little more like it
Each to their own and all but if you're going to 'modify' a 2002 and looking for inspiration perhaps this Gruppe 2 touring car
we spotted
at the Techno Classica show might be a little more ... sympathetic?
Rat Rod pics 'via' Stay Classy Atlanta