Thursday 19th April 2012
G63 AND G65 AMG - THE DETAILS
New twin-turbo G63 too wimpy for you? Lucky there's a 612hp V12 G65 as well then...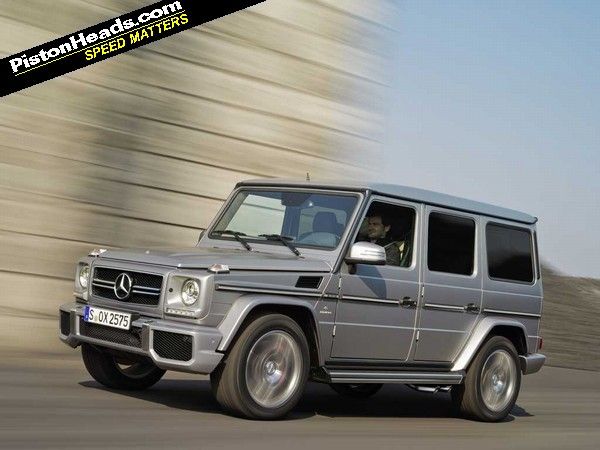 We brought you news of the
refreshed G-Class range
last week - now here's further information about the two AMG heavyweights at the top of it. As reported, the G55 and its thunderous Kompressor V8 are gone, replaced by the latest twin-turbo 5.5-litre AMG V8 instead. And, yes, it still has side exhausts.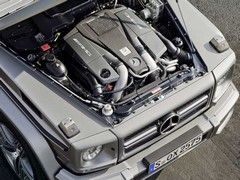 V8 or V12 - they both get two turbos
It's also got a dose more power, 544hp (an additional 37hp, like it needed it) and 560lb ft the basic stats, 0-62mph in 5.4 seconds and a restricted 131mph top speed calling time before the aerodynamics (we use the term lightly) do the same. Amid amusing talk of 'controlled efficiency' settings on the seven-speed transmission and an Eco setting with start-stop, the bald figures can't lie - 322g/km and a wildly optimistic 20.5mpg are the best it'll do.
Not that the target audience - who made up a staggering 40 per cent of G-Class buyers in the 55's case - will particularly care.
Given that so many G buyers opted for AMG and were clearly not deterred by the near-£120K pricetag, the guys at Affalterbach have decided to offer an official version of a G-Class upgrade long offered by Brabus and others, and sling a twin-turbo V12 in it to create the G65.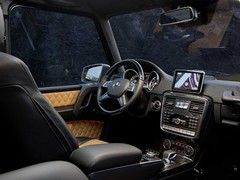 Leather, ruched, quilted and ... brown
This doubles the price - yes, doubles - and gets you ultimate bragging rights in terms of 612hp and peak torque limited to 737lb ft. And one tenth off the 0-62 time. You also get a little more leeway on the vmax, the G65 capable of 144mph. And in case people don't notice the badges or subtly different soundtrack there's a chrome grille for maximum bling value.
Like the sound of that? Well, tough luck if you live in the UK because we won't be getting it. Meaning you'll have to make do with the not-exactly-pitiful G63 instead. Ho hum! The G63 lands in the UK in the autumn with pricing here to be confirmed. German prices have though, the 63 costing 137,504 euros and the 65 an astounding 264,180 euros.