Wednesday 2nd May 2012
AMG CELEBRATES 2 MILLION YOUTUBE VIEWS...
...by getting all smoky at Laguna Seca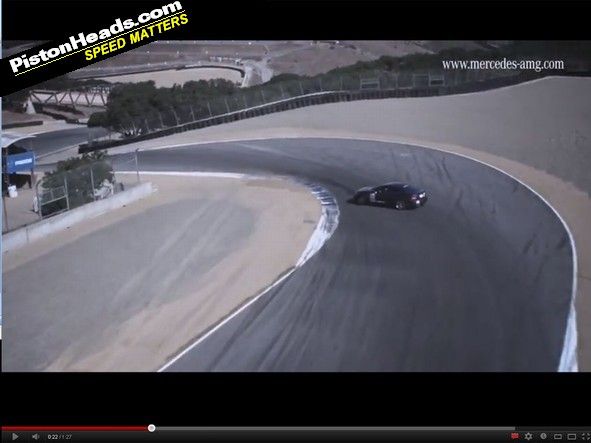 Time was when car companies would celebrate important motorsport achievements, or production milestones. But this is the 21st century, and social media is king. So when car companies want to shout about something, they increasingly like to crow about just how many people like them in a virtual sense.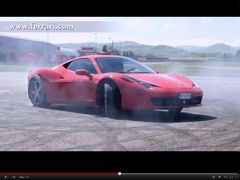 Latest is
this video from Mercedes' performance arm AMG
, a thanks to the world's AMG fans for two million views of its YouTube channel.
Ferrari, meanwhile, is presumably sniggering at the thought of AMG marking a 'mere' two million YouTube views, while it's celebrating a whole eight million Facebook fans.
But while the Mercedes video is a spot of genuinely artful sliding, around one of the most dramatic and challenging corners in global motorsport, the Ferrari video is, not to put too fine a point on it, a chap c*cking about on some Tarmac at Fiorano. Worst of all is the cringeworthy pay-off at the end that the driver has created '8,000,000' written in burned rubber. Not sure we believe that. (Riggers could have done a better job in Photoshop - Ed.) Mind you, racer Dindo Capello's antics in an R8 V10 to celebrate 500,000 Facebook fans doesn't seem quite right, either...