Thursday 7th June 2012
PH2: ELECTRIC DREAMS
A Segway does the first 100mph lap of the TT...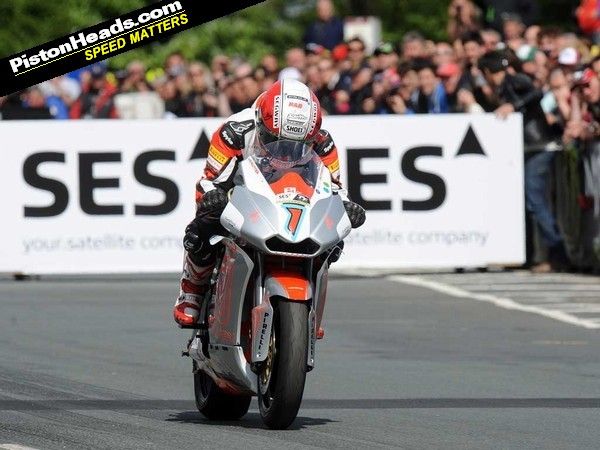 Michael Rutter made TT history yesterday by completing the first ever 100mph lap of the 37.7 mile TT course on an electric bike. Riding his Segway MotoCzysz electric powered bike, Rutter took off first in the TT Zero race and brought the bike home in a time of 21:45.33 with an average speed of 104.056mph, winning the race. Second place went to John McGuinness on his Mugen Shinden with an average of 102.215mph with Rutter's team mate Mark Miller third with a 101.065mph lap.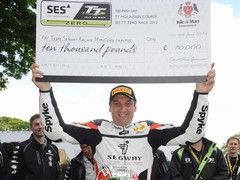 Rutter's win will go down well with the team...
Despite the contest being held in damp conditions, the electric bikes managed to set impressive times with Miller the fastest through the speed trap at 132.6mph and all three on the podium breaking the 100mph average lap barrier.
"The greatest motorcycle riders and manufacturers in history are synonymous with the Isle of Man TT Races and I am so proud to be adding the name Segway Racing MotoCzysz to that list. What the team has achieved today is truly ground-breaking and is the culmination of years of hard work," said Rutter, who was unsurprisingly happy as he also pocketed the £10,000 prize for the first 100mph electric lap!
Are electric bikes the future? While they are certainly going to play an important part in motorcycling in the coming years, it is worth remembering that the first petrol-powered 100mph lap was set over half a century ago in 1957 by Bob McIntyre.