Tuesday 12th June 2012
TEXAS TO INTRODUCE 85MPH SPEED LIMIT
Yee-hah etc, as Lone Star state brings in second-highest limit in the world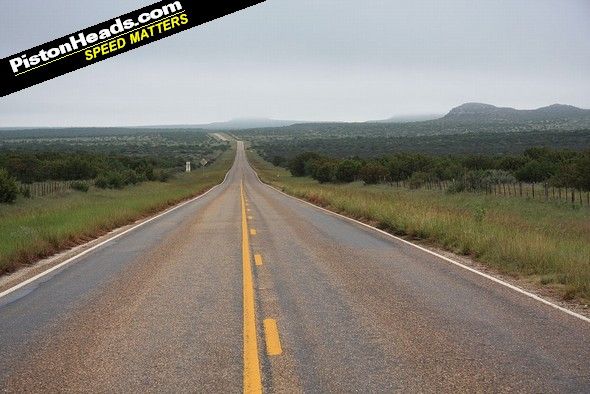 Not the subject of an 85 limit. But still a road in Texas
A new stretch of highway in Texas is to become first US road with an 85mph speed limit, the Texas Department of Transportation has revealed.
The new road - named Texas State Highway 130 and running between San Antonio and Austin, if you were wondering - will be the second-fastest limited road in the world, with only some roads in Poland and Germany that have 140km/h limits (about 86mph) being faster. Of course, there are also the unrestricted sections of Germany's autobahns to consider, but they don't have limits at all...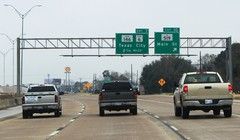 Drag racing, Texas style
Texas has form as the fastest stat, too. It and Utah are the only states with an upper speed limit of 80mph already. Although before the oil crisis-induced 55mph speed limit was brought in across the US in 1974, some roads in Montana and Nevada had no limits at all.
We wonder what the British road safety lobby would make of this, considering how exercised they're getting about a planned trial of 80mph limits on some UK motorways... though no doubt it will be the perfect place to give your Ferd F-Teenthousand a run out...