Wednesday 13th June 2012
PH BLOG: FORD'S SECRET LAUNCH WEAPON
Why a reincarnated Puma is still at the heart of every Ford product launch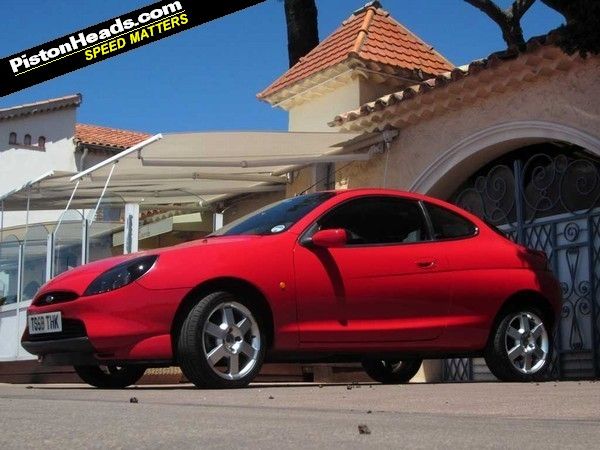 Ford's reach extends a long, long way beyond the UK and while
the new Focus ST
is the brand's first 'global performance car' there's no hiding the sense, official or not, that the spiritual home of this kind of fast Ford remains in the UK. True, the development chief is a German and the ST will be sold in 40 countries. But the team organising the international launch for the car in Nice are Brits. And the car they choose out of the whole Ford stable for scoping out suitable test routes is ... an
old Puma
press car!
Wondering why exactly there was a Brit-registered, left-hand drive Puma lurking in the wings on a new product launch I asked about and ended up directed to launch organiser Steve Woolmington. So, Steve, why the Puma?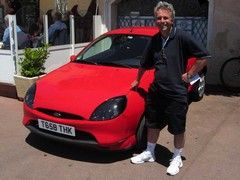 Steve loves the Puma, so why use anything else?
"We've all got a favourite fast Ford and this is mine," he grins, his role as launch route man coinciding with the arrival of the Puma back in the 90s. "It's actually an old press car that got used on the launch and spent a bit of time in the States, where it got crashed. They sent it back for us to scrap it but we looked at it and thought 'we can get that going again' so we did and it's been around ever since! We used it as a support vehicle on launches and after a while you just develop an affection for these kind of things."
Which means wherever Steve goes to recce launch routes around Europe the Puma goes with him, its simplicity, scrappy, seat-of-the-pants enthusiasm and chuckability just the thing for zipping back and forth along roads like the Col De Vence and leaving the launch cars free for the hacks.
The gleaming paintwork and immaculate condition attest to the affection in which it's held, the Puma still the pick of the fleet for Steve thanks to its simplicity. "It's got rain sensitive wipers - I switch them on when it rains - and the road sign recognition works as well as it does on the new cars ... I read them as I'm driving along and I know what the speed limit is!" he winks. "Seriously though, it reminds us of how far we've come. The steering is great but the low-speed ride is shocking which means it's great for assessing the state of the roads. I still love it and we still thrash it. I could use anything but I just like it!"
Fair play. And it's one of those little hints about the mindset of the guys at Ford that underlines that they're on our wavelength, like the after-hours Puma project that also came up in conversation over lunch. A 300hp four-wheel-drive mule running Focus WRC running gear nobody can quite recall what became of it. Sounds like a right giggle though...
Dan