Tuesday 26th June 2012
BANKER ADMITS 'ACCEPTING BRIBES' FROM ECCLESTONE
Munich banker Gerhard Gribowsky tells court he took payments he regarded as bribes during F1 sale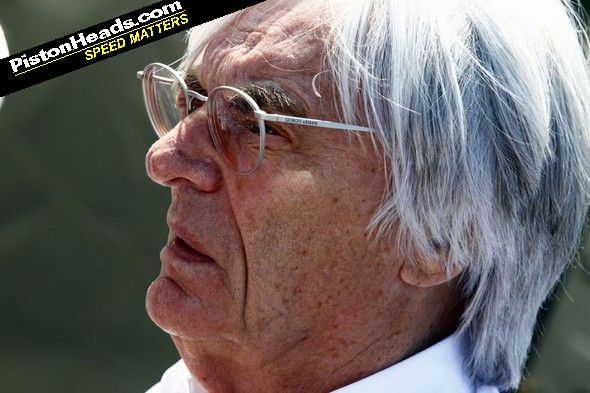 Gerhard Gribowsky,
the Banker on trial for corruption charges of the sale of shares in Formula One
, has admitted in court that he received the equivalent of millions of pounds from Ecclestone - payments he said he regarded as bribes.
The revelation could land F1 boss Bernie Ecclestone in hot water, possibly facing a custodial sentence were he to be found guilty. "Bernie Ecclestone should expect the [the state prosecutor] to prepare an international arrest warrant and an extradition request," German legal consultant Sewarion Kirkitadze said in German newspaper Bild. "Ultimately he could face a prison sentence of up to 10 years."
Gribkowsky, who has been in prison for the past 18 months and on trial since last October, is charged with receiving corrupt payments, tax evasion, and breach of trust against his employer (BayernLB) during the sale of the banks F1 shares to CVC Capital Partners in 2006.
Gribkowsky, who made the statement in a deal to help shorten his expected prison sentence, said: "I allowed myself to be bribed. It has taken me a long time to come to terms with what I did and to admit even to myself -- yes, it was bribery, and yes, I should have paid tax. Even today I have troubles accepting this as reality. With hindsight, I know now that I should have said no to [Ecclestone's] demands."
Ecclestone, however, seems typically sanguine about the situation, telling the Telegraph that "I suppose he would say that [about receiving bribes], so maybe he gets seven years instead of 14 years. The poor guy has been banged up for 18 months. He would have said anything to save himself. He was going to be locked up whatever happens."
More formally, Ecclestone's lawyer Sven Thomas has said emphatically that Gribkowsky's statement won't necessarily mean Ecclestone will face bribery charges himself.
"Dr Gribkowsky's trial and the result of it are neither binding for the investigation into Mr. Ecclestone, nor is the evidence established in this case useable against him," he said in a written statement. "Mr Ecclestone's defence has not taken part in the ongoing trial; it could not exert any influence, and presented no evidence. This is particularly applicable to disproving the recent views [expressed] in the court about alleged agreements between Dr Gribkowsky and Mr Ecclestone."