Tuesday 26th June 2012
PRODUCTION-SPEC MINI CLUBVAN REVEALED
Like a Mini Clubman, only as a van...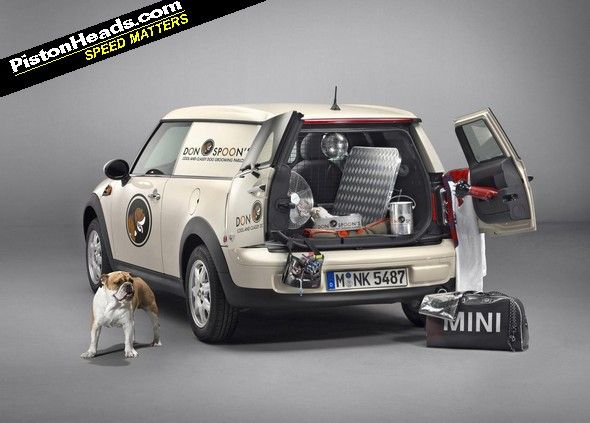 Mini is to unveil the production version of its Clubvan at the Festival of Speed this weekend, which it
previewed as a 'concept'
(read: almost-but-not-quite production-ready) at the Geneva show back in the spring.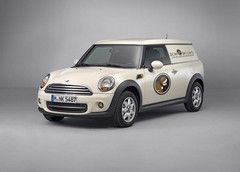 As you might have predicted, it is essentially a modified version of the Clubman (complete with side-entry 'clubdoor') but with the rear seats removed, a partition to separate cabin from load bay, solid panels in lieu of side windows and a flat floor with recessed hoops to help secure cargo.
It's a car-based van, basically, but one that should appeal to those with small businesses, or a hobby that requires loads of equipment. Or dog grooming, if these pics are anything to go by.
Up front is a standard Mini Clubman cabin, while under the bonnet you'll find your usual range of four-cylinder engines, except for the Cooper S and Cooper SD motors. Prices run from £11,175 to £14,510 and sales are expected to start this summer.