Wednesday 27th June 2012
PONTIAC SOLSTICE REVIVED AS TAURO SPORT SPIDER
Spaniards unwittingly resurrect the spirit of TVR, via the Pontiac Solstice and a Chevy V8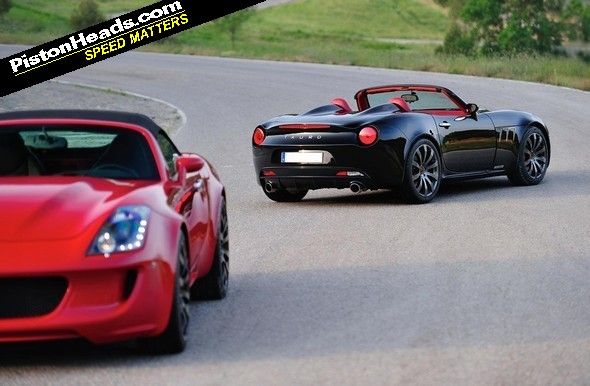 Remember the Pontiac Solstice? No? How about the Saturn Sky Daewoo G2X or Opel GT? These were the various guises of the roadster that GM produced, largely as the Solstice and the Saturn Sky, until both the Saturn and
Pontiac
brands met their doom in 2009.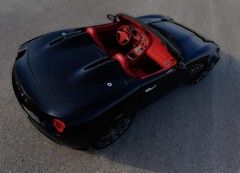 Now, though, a Spanish firm called Tauro Sport Auto has resurrected the Kappa platform to create this, the V8 Spider.
As the name implies, Tauro Sport Auto has thrown away the old Ecotec four-cylinder engine, in favour of an altogether more delicious LS3 V8, whose 6.2 litres will deliver 440hp, 480hp, 530hp and even 650hp.
Considering the car weighs in at just over 1,200kg, that should make more pretty swift performance, delivered to the rear wheels via a six-speed manual or optional auto. Tauro will fit chunkier suspension and bigger brakes to the V8 Spider than that found in the original Solstice, though we do doubt whether that will be enough to tame the power.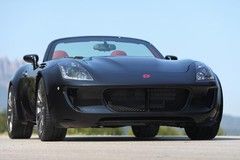 The interior of the solstice is largely carried over, too, which is perhaps a mild disappointment for a car with a starting price of 100,000 euros (around £80K). It'll certainly be rare, though, on 30 examples will be made, each with a numbered plaque to remind you just how special you are...