Monday 16th July 2012
VOLVO PLANS HOT V40 POLESTAR
Spirit of the old T5s revived with Polestar-tuned V40 hot hatch in the works
Polestar V40 will look like this, only hotter
Volvo is aiming to regain some performance car credentials with both hot and hotter versions of the V40 hatchback.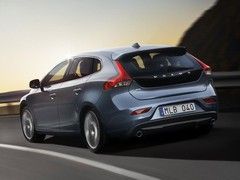 V40 will take on fast hatch establishment
The Swedish brand, once loved by fast-barge fans for its T5 & R versions of the 850 and V70, will launch a 254hp T5 version of the new V40 hatchback at the end of this year. And despite The T5 will share much of its underpinnings with the front-drive Focus ST.
Volvo will then offer an all-wheel-drive version of the V40 T5 alongside the front-drive model. The AWD model will then form the basis of a hotter V40 from Volvo's tuning division Polestar.
Volvo's UK managing director Nick Connor confirmed the V40 Polestar would have 'at least' 10 per cent more power than the T5 which would take it to around 280hp. And depending on how cheeky the Polestar crew are feeling, this could easily end up at 300hp. At this point the hotter V40 would go up against rivals such as the recently released BMW M135ithat PH drove earlier this month and the Audi S3.
Pricing and exact arrival date have yet to be finalised, but don't expect much change from £30,000 when the car becomes available in 2013.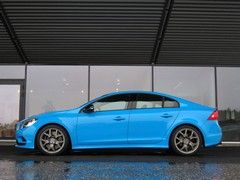 508hp S60 heading for limited run
Official details of the hotter Volvos are expected to be revealed at the Paris motor show in September, according to Connor.
However, at £30,000, the V40 Polestar would be significantly less expensive than the S60 Polestar, which Connor confirmed would go into limited production and not just be confined to the one-off concept that PH drove back in June.
Connor added the handbuilt 508hp S60 Polestar would be available for around £100,000 and he expected 'one or two' customers for the car in the UK.