Tuesday 31st July 2012
WILTON HOUSE PH PARKING
Heading to Wilton House? You'll want to park in the PH parking area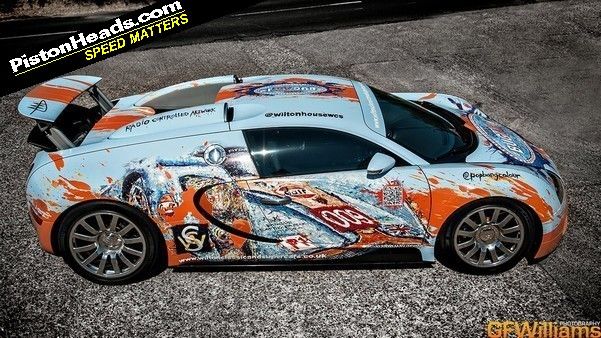 Wilton House Classic & Supercar
day is almost upon us and we can expect another great day of fantastic cars, trade stands and displays in the shadows of Lord Pembroke's fabulous home.
In celebration of the event Lord Pembroke has commissioned a special wrap for his Bugatti Veyron using original artwork from the now-legendary Ian Cook of Pop Bang Colour and the result is certainly eye-catching! The car will be on display at the event, so you'll have every opportunity to give it detailed scrutiny, but it looks impressive in the recently released photographs.
It's not too late to buy tickets to the event, as online sales can be made until 3pm on August 1, but if you prefer tickets can be purchased on the gate for a small premium over the online price.
As in previous years a PistonHeads parking area has been reserved for all PHers heading along on Sunday. To gain access you will need to approach the venue from the Netherhampton Corner entrance (please ignore signs telling you otherwise) and we are told that adding SP2 8PX to your sat nav will take you in the right direction.
To help the gate staff to point you in the right direction please print off this (no expense spared) sheet and display it in your windscreen as you arrive.
We hope you have a great day