Wednesday 1st August 2012
PH2: BMW S100RR HP4 UNVEILED
BMW shows off new top-end sportsbike with tricksy semi-active suspension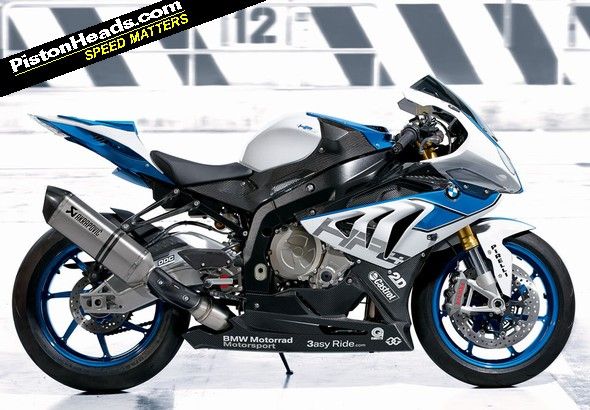 Just when the Japanese thought it couldn't get any worse, BMW has unveiled an upgraded version of its all-conquering S1000RR sportsbike.
Following the tradition of HP (High Performance) models, the HP4 (named '4' due to the number of cylinders) is essentially a pimped-up S1000RR - but it wouldn't be a BMW HP model without some clever technology...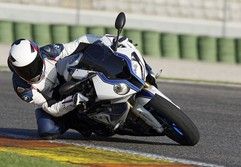 The HP4 is the first motorcycle to feature semi-active suspension. Called Dynamic Damping Control (DDC)5, the forks and shock react in milliseconds when the suspension's sensors are triggered by a bump in the road or movement such as hard braking/accelerating.
As soon as the system is activated the damping is altered to compensate for the movement - making it semi-active rather than 'passive' like the system on Ducati models such as the Multistrada and Panigale. All very clever and interestingly also allowed in WSB as the HP4 is a homologated model...
In addition to the suspension, the HP4 has upgraded ABS with the 'slick' setting using maps developed from the German Superbike series, launch control, lightweight forged wheels, a new style dash, quick shifter and a titanium exhaust system. No word on price as yet, but each HP4 is built to order and comes with its number engraved on the top yoke.