Monday 13th August 2012
PISTONHEADS PHOTO SESSION: 01/09/12
Join us for the last PH studio session of 2012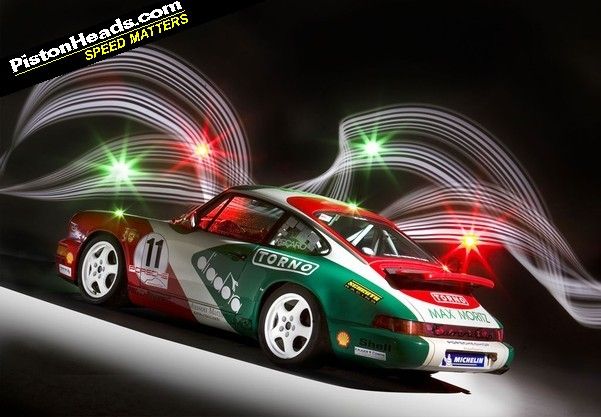 2012 has seen the PistonHeads photo sessions reach new heights with more guests than ever taking some stunning photos under the guidance of PH pro-snapper Pete Spinney. If you have been meaning to attend a session, now's your chance as we promote the last standard studio PH photo session of 2012 taking place on
Saturday 1st September
.
As you may know, PistonHeads HQ just happens to be next door to one of the best photographic studios in London (well Teddington, Middlesex actually) called LAT, and as a result the PH photo session was born.
On the day, photo genius Pete Spinney will teach the methods used to capture a car in the style that you would see on a magazine front cover. We'll walk you through various angles, all working together to achieve the perfect shot. After lunch (included) we invite you to bring your own cars into the studio to help you put the skills learned in the morning into practise. Pete will be on hand throughout the afternoon to offer advice, and also to show some basic post-production skills on the computer.
You need to bring your own camera, but we will be on hand to give tutorials and offer tips and guidance throughout the day. You will also be able to use the lights and all other studio equipment as you wish to get specific shots.
Sessions run from 09.30-17.00, lunch is included (we eat in the studio), as are teas and coffees throughout the day.
The agenda for the day will be as follows:
09.30 - 10.00: General welcome and studio rules
10.00 - 12.30: Learn how to light a car in a studio. We'll try to shoot 3-4 main angles, and teach the techniques of perfect lighting along the way. Everyone will be able to ask questions and see first hand the way to achieve the perfect shot, regardless of experience level.
12.30 - 13.30: Lunch is served. Chat over the morning and choose the cars for the afternoon session.
13.30 - 16.30: Shoot your cars. You take control of lighting and shooting the car of your choice, working in small groups. During the afternoon you will be able to ask technical photographic questions, see how images are developed on the Mac in post-production and get one-on-one advice.
16.30 - 17.00: End of play. Time to review the day and ask any final questions before close.
Places on this session are charged at £150 per person and payment will be required before the session and all you need to do is send an email to reserve a space on a first-come, first-served basis. You can also email us to ask any questions about the day.
We look forward to seeing you there, and thank all who have attended a session so far this year.