Tuesday 21st August 2012
SPOTTED: ALPINE GTA V6 TURBO
Plastic coupe from the 80s reminds us why the Alpine marque deserves a revival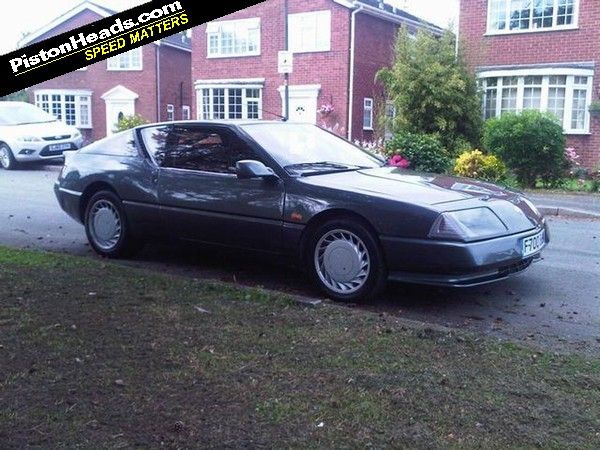 The news that the spectacular
Renault Alpine A110-50 concept
may yet see the light of day
with a little help from Lotus
, got us thinking about some of the classic Alpine Renault road cars from yesteryear.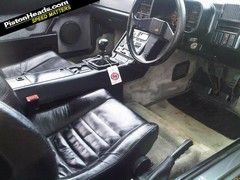 Oh-so '80s black leather interior
And one of the fastest was the GTA V6 Turbo. With a top speed nudging the magic 150mph barrier, it became France's quickest ever production car on its launch in 1985.
What Car?
magazine managed to get one from 0-60mph in 5.8 seconds, traction perhaps helped in part by the car's rear-engined layout.
It's perhaps not an all-time design classic, but it's a looker nonetheless with an undeniable charm about its tapered snout, classical fastback coupe proportions and emphatically dated square-cut details. That body is made predominantly from lightweight plastic and polyester components, with a not-to-be-sniffed at drag coefficient of 0.29.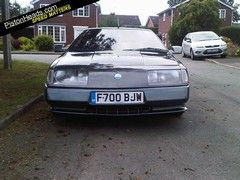 This was once the fastest of the French
The turbo applied to its Renault 25 lump boosted power to 200hp, with the naturally aspirated car (launched the year before) pushing out 160hp.
Handling was said to be very good although, as a very much rear-engined car, with a strong whatever-you-do-don't-lift-mid-corner proviso.
There's a nice little link from the past to the present in that many of Renaultsport's current hot hatches are built at the old Alpine factory in Dieppe today. The GTA is also from an era when Renault bits were liberally sprinkled throughout various Lotus road cars, which brings us back to where we came in.
GTAs are a pretty rare sight these days, with 61 licensed cars on British roads according to howmanyleft.co.uk. There are fewer than 40 right-hand-drive cars left in the UK, and here's one of them. £4,250 buys you a slice of very plastic, very French and, we think, rather cool fastback glory.

---
RENAULT ALPINE GTA V6 TURBO
Engine: 2,458cc V6
Transmission: 5-speed manual, rear-wheel drive
Power (hp): 200@5,750rpm
Torque (lb ft): 214@2,250rpm
MPG: 20mpg
CO2: N/A
First registered: 1989
Recorded mileage: 70,000
Price new: £23,635
Yours for: £4,250

See the original advert here.