Thursday 6th September 2012
MEGA MCLAREN FOR PARIS
'P12' teaser image released ahead of Paris debut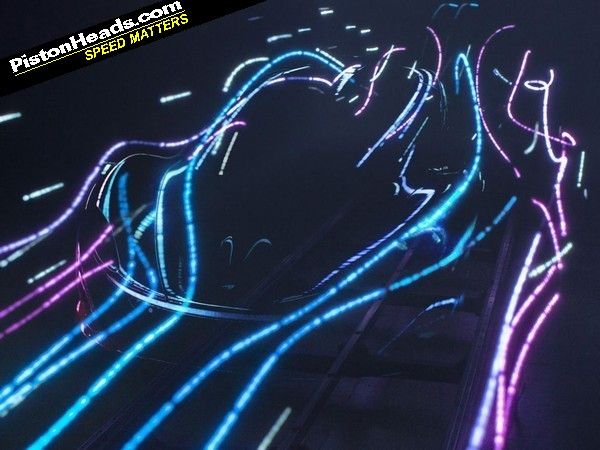 This photo doesn't reveal much, does it? However, it's all we've been provided with by Ron and his team at Mclaren to illustrate what will feature at its Paris Motor Show stand later this month.
Paris is the first international motor show for McLaren Automotive, so it should provide something spectacular (though you expect it will be done in a suitably precise and exquisitely-engineered fashion...). Therefore, whilst the revised 2013 MP4-12C and new Spider variant will feature, all eyes will undoubtedly be focused on what appears here to be a new McLaren flagship, a successor to the insert-superlative-here F1 and widely referred to as the P12.
We can only speculate as McLaren is refusing to reveal anything concrete. It has only so far confirmed that it will be "unveiling to the world its strategy to fast forward the world of automotive" in a press conference on September 27. Make of that what you will but the image provided, if you stare at it long enough, it does reveal a silhouette of a more dramatic car than the MP4.
If it is the new hypercar we believe it to be, the new McLaren will be powered by a modified version of the 3.8-litre twin-turbo V8 found in the MP4-12C. Combined with a KERS-style energy storage system, it could produce 750hp. Expect also a development of the existing McLaren's carbon Monocell structure.
However, we should stress again this is only what's rumoured. But if this McLaren unveiling is what it's believed to be, expect it to be the star of Paris.