Thursday 27th June 2013
WEBBER JOINS PORSCHE
No more 'not bad for a number two driver' or 'multi 21' nonsense as Webber quits F1 to lead Porsche's Le Mans effort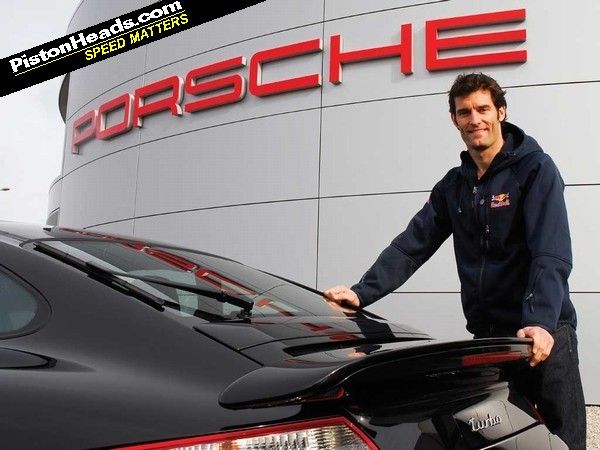 Added spice has been thrown into the mix for the British Grand Prix with confirmation of Mark Webber's long rumoured move to
Porsche's LMP1 sportscar
team for next year. Freed from having to bite his lip to protect his F1 seat for next year that could make the remainder of Vettel's season slightly less comfortable than he'd have hoped as Webber looks to settle a few scores before returning to prototypes and Le Mans.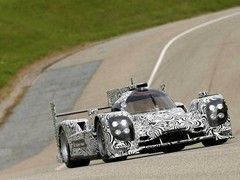 No more 'number two driver' for Webber
Webber is a long-time Porsche fan out of hours, and a regular face at Porsche's Human Performance Centre at Silverstone. A serial 911 owner his @AussieGrit twitter handle is reflected by his choice of a GT2 RS, a car he describes as "a bit naughty"
in this video
interview with '
Long Way Doune
' man Gordon Robertson.
"It's an honour for me to join Porsche at its return to the top category in Le Mans and in the sports car World Endurance Championship," Webber is quoted in an Porsche press release that, between the lines, drips with relief at turning his back on the F1 soap opera at Red Bull. "I'm very much looking forward to this new challenge after my time in Formula 1. Porsche will undoubtedly set itself very high goals. I can hardly wait to pilot one of the fastest sports cars in the world."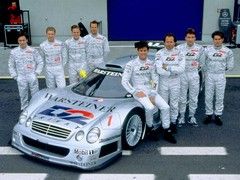 Webber raced FIA GT with Mercedes before F1
Porsche's Wolfgang Hatz is equally effusive in the same statement. "I'm very pleased to have secured Mark Webber for our LMP1 project as one of the best and most successful Formula 1 pilots of our time. Mark is without doubt one of the world's best race drivers, he has experience at the Le Mans 24 hour race and on top of that he's been a Porsche enthusiast for many years."
Before F1 Webber raced in the FIA GT series for Mercedes alongside F1 safety car driver Bernd Maylander, DTM uberlord Bernd Schneider and the legendary Klaus Ludwig and was runner up in the 1998 season. 1999 will be remembered for matching Peter Dumbreck's airborne adventures at Le Mans in the CLK GTR derived CLR but few are doubting Webber's credentials to carry the considerable weight of expectation for Porsche's return to the sharp end of the Le Mans grid.