Friday 23rd August 2013
V8 SUPERCARS AT ADELAIDE: TIME FOR TEA?
Onboard at a great street circuit in the world's coolest touring cars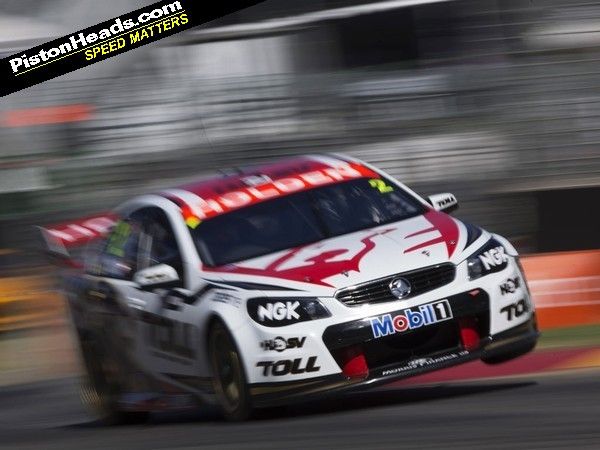 It was probably an early-2000s
Codemasters
game, one of the Toca Race Drivers probably, that opened my mind to the world of V8 Supercars. Unsurprisingly, the appeal of 500hp plus RWD V8 touring cars hasn't waned ever since, especially with our equivalent racers now all being turbocharged and predominantly FWD.
Now the obvious Time for Tea track would be Bathurst, or perhaps Philip Island, one of the globally-recognised circuits. But having experienced the Adelaide street circuit virtually and loved it, it had to be featured. And Bathurst has been done before...
So today's video is an onboard clip from Mark Winterbottom's Ford Falcon. Taken last year, it's a great insight on just how tough a lap it is; harsh kerbs and 90-degreee turns are found between imposing concrete walls, with a near-150mph straight added for good measure. Proper street circuit stuff, basically, to a wonderful V8 soundtrack.
One day I'll see a V8 Supercars race at Adelaide but, for now, this will have to suffice. Then perhaps on to Sandown, Sydney, the Queensland Raceway...
Picture: LAT Photographic