Thursday 21st November 2013
PORSCHE TO BUILD LE MANS DRIVING CENTRE
Porsche plans customer circuit incorporating Le Mans finish, just needs to ask ACO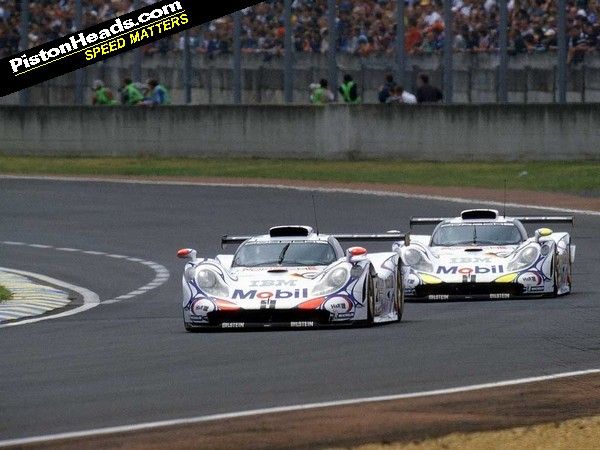 Discussing the challenge of how to enjoy the ever-increasing abilities of its cars on the public road Porsche's Wolfgang Hatz revealed to us that encouraging owners onto the track at its driving experience centres is one way of answering that need. With a new one nearing completion here in LA and another on the way at Atlanta that process is under way here in the States but he also let slip about another one in the pipeline at Le Mans to build on excitment about the brand's return to LMP1.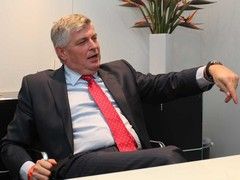 Yeah, I'm sure the French will be cool with it...
"This is part of our strategy to build more and more driving centres," he told us. "We have successfully Silverstone and here in the United States we will have two. I was just two days ago at the new facility here in Los Angeles and it's unbelievable, it's on the 405 north-south and it's directly there and it will be a huge success."
On a roll, he then let slip about another possibly on the way, and one close to PH hearts at that. "We are building one in Le Mans directly on the start and finish line," he said, thumping the table to hammer home his obvious excitement at the news. "It will be on the main tribune, just before the start-finish and the last part of the Porsche Curves will be part of the circuit. It will be directly on the Le Mans circuit and it will be a super experience for the people and they will love to do that!"
Perhaps mindful that Hatz was revealing a little too much a more measured PR tone was issued to us swiftly after the meeting saying "FYI - no contract signed with the ACO re Le Mans yet re Porsche driving centre. It is a project under discussion." One that we like the sound of.