Tuesday 11th February
PORSCHE 911 GT3 (996 GEN.1): SPOTTED
Cease arguing over the 991 for just one moment, have you seen what a 996 costs now?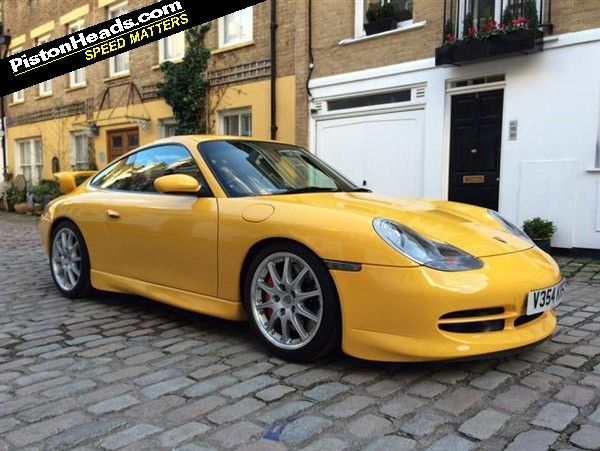 Tomorrow's Chris Harris video will feature the latest
911 GT3
being hooned on British roads, with an Aston V12 Vantage S and Mercedes C63 AMG Black. It promises to be a stunning video, and will no doubt spur on the furious discussion around the 991.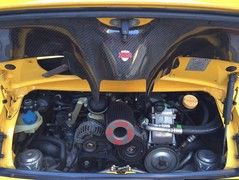 Let the Mezger eulogies begin
Has it become simply too capable for UK road use? Does it need a track to be properly enjoyed? Chris has already proffered
his view on PDK
, we've all reminded ourselves how joyous the
997 Gen.2 GT3
was, and so now another dimension can be added to the debate.
But as apparently the entire PH community ponders the Porsche GT3 right now, the values of previous iterations seems to have gone largely unnoticed. Take this 996.1 Clubsport for example. Writing our GT3 market watch last year the very best 996 Gen.1 was around £50K; just a few months later and this car is nearly £60,000.
And that's for a car that cost £76,500 new 15 years ago. But there's an even greater indicator to the amazing recent rise in 996 values, with this 997 Gen.1 GT3 less than a thousand pounds more and having covered only an extra four thousand miles.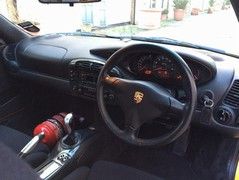 Nothing much to distract you here!
The 'which 996 GT3 is best?' debate is probably as intense as the PDK one;
Harris prefers the Gen.2
, the market seemingly in favour of the rarer Gen.1. This
2005 GT3
, with half the miles of the 1999 car, is nearly £10,000 less. Perhaps now is the time to snap up a Gen.2 996...
The first GT3 is also Walter Rohrl's favourite, and perhaps that explains the reverential appreciation in which its held. The 996.1 was unashamedly focused and uncompromised, the kind of hardcore and track dedicated Porsche we probably won't see again. The later ones probably were better road cars, but that singularity of purpose and rarity give it undeniable appeal.
With its Manthey engine work and JZM suspension fettling, this car will probably offer and even more immersive GT3 experience. Some may say it's been unnecessarily played with.
But if you want a 996 GT3, it's this or nothing for now in the PH Classifieds. With a 993 RS now at £139,995, are early GT3s are going the same way?

---
PORSCHE 911 GT3 CLUBSPORT (996 GEN.1)
Engine: 3,600cc flat-6
Transmission: 6-speed manual, rear-wheel drive
Power (hp): 360@7,200rpm
Torque (lb ft): 272@5,000rpm
MPG: 21.9
CO2: N/A
Recorded mileage: 24,000
Year registered: 1999
Price new: £76,500
Yours for: £58,950
See the original advert here