Friday 7th March 2014
MCLAREN 12C PRODUCTION PAUSED
New 650S expected to be biggest seller as the superseded 12C takes a back seat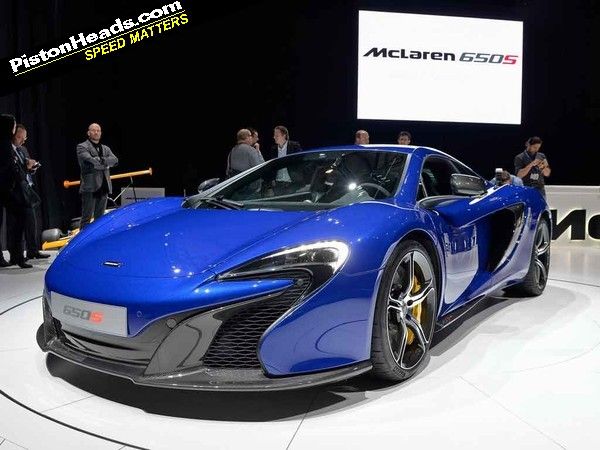 Production of the
McLaren 12C
has stopped while the firm satisfies the first orders for the related
650S
, a spokesman told us at the Geneva show. On the stand for the first time was the open-roofed Spider version, which completes the line-up for a car we are now discovering will be more of a replacement for the 12C than a halo model.
We say 'more of' because you can still order a 12C if you want to, but McLaren envisage the 650S taking the bulk of sales. "There's an element of customers wanting the newest and best," McLaren Automotive's chief financial officer, Richard Molyneux, told us. Yes, the new model is almost £20,000 more expensive at £195,000, but McLaren is banking on increasingly younger and richer customers, especially in Asia, being happy to pay extra for the latest, more aggressive look with its P1-aping front end.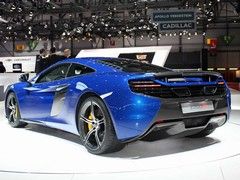 650S a sign that McLaren can move fast?
"The 650S is partly a reaction to that, and our partly down to our own learning," Molyneux said. "There's no point learning lessons like the big OEMs and then waiting six years to put them on a new model."
We already know it's no lightweight, track-specific rival to the 458 Speciale, despite the boost in power to 650hp from 625hp. And although the 650S is £17,000 more expensive than the standard 458 the detail is all in options, and the 650S gets more standard equipment than the standard 12C including Alcantara interior, carbon-ceramic brakes, an electric adjustable steering wheel and a new infotainment system. The other advantage of having the 650S positioned closer to the £200,000 mark is that McLaren can now put clearer air between that model and the new, 'entry' P13 due next year. No one was willing to talk in detail about that car, but privately McLaren says this will be two-thirds of the price of the 650S, putting it at around £130,000.
That's what's going to propel McLaren toward its stated aim of selling 'several thousand' cars in a 'few years', up from around 1,400 last year. It's already on their way to the 100 dealers worldwide it'll need to do that, with Molyneux telling us he expects the figure to reach 70 this year with 10 in the brand's second-biggest market of China (the US is top).
Perhaps the best news is that McLaren is in profit as of last year, as Ron Dennis told assembled journos at the show. We know the company's getting it right with the P1 in terms of sheer accelerative and dynamic awesomeness, but happily the figures are adding up too.