Tuesday 16th March 2010
VIDEO: HENNESSEY VENOM GT TEASER
March 30th the big day for Venom GT, says John Hennessey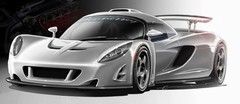 Watch this space on March 30th (or visit
VenomGT.com
), as that's the date we're expecting to find out a whole lot more about the exciting Venom GT. All we've got for now is this short teaser video, which proves nothing in particular except the new Lotus Elise based US V8-powered machine has the potential to look as good as we hope it goes!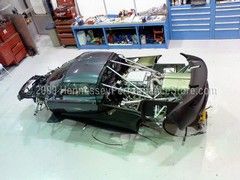 The 1,000(claimed)hp hypercar features a twin-turbocharged LS9 V8, and is said to weigh less than 1100kgs. While it didn't appear at the Geneva motor show (where we originally thought it would turn up), we're now hoping to see it in the flesh at Goodwood this summer.
For more on this fabulously over-the-top project, read our previous article.
Hennessey Venom GT Teaser



Click 'play' above to watch