Friday 16th April 2010
NEW LEASE OF LIFE FOR ORIGINAL TVR TUSCAN
Race specialist CWR to revive memory of Tuscan with Titan coupe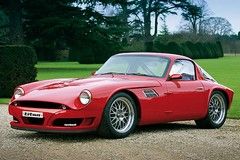 It seems that
Mr Smolenski's planned TVR revival
isn't the only TVR resurrection going on at the moment - Midlands-based race specialist CWR has been hard at work building a racing reproduction of the original 1968 TVR Tuscan.
The car was unveiled at the Race Retro show in Warwickshire in March, where an overwhelmingly positive reaction to the car prompted CWR to look into the possibility of a road-going version.
"A lot of visitors to the show had heard about the race car and were very interested to see how it would look as a road model," says CWR's managing director, Mike Luck. "The CWR team have already started work on the modifications required."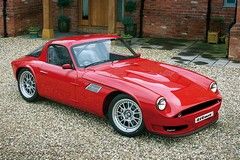 The road-going version has been christened the Titan, and - with development help from ex-TVR competition manager Chris Schirle - the first car is expected to be completed by August, with numbers two and three built by the end of September.
The Titan will be powered by a 480bhp Chevrolet LS3 V8, with a five-speed manual transmission and a limited-slip differential. CWR hopes it will also weigh-in at just 980kg, so performance should be pretty brutal. If you want one, CWR estimates that you'll have to shell out around £42,500 plus VAT for the privilege.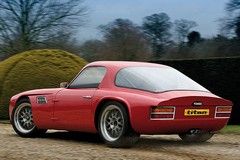 The Titan project, which started after CWR got hold of the original moulds that had been sitting in a barn for 20 years, should mark the start of a new chapter for an iconic car.
"We believe there is a market for this type of retro-looking performance car and I am confident that we can produce a competitively priced, well-balanced package that will reflect the heritage and style of the original car whilst respecting and preserving the divide between our version and original examples," says Luck. "It's a great advantage to have Chris [Schirle] as a member of the team and I am sure his experience will help us to produce a car that is very exciting to drive."
| | |
| --- | --- |
| The race version at Race Retro | |