Monday 4th October 2010
WIN A WEEK WITH OUR NISSAN 370Z
We've been loving it for 10k miles - here's a chance to find out why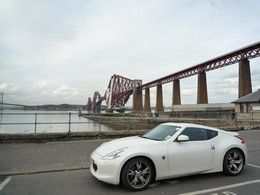 Pete keeps his sweets.....
PHer RacingPete loves our Nissan 370Z long-term test car so much that we've had to bribe him with a go in a Nissan GT-R in order to wrestle the keys off him for this competition prize draw.
As a result, we're delighted to say we now have a chance to offer another lucky PHer the chance to see what all the fuss is about, because somebody is going to win an exclusive week-long loan of our very own 370Z test car before it's returned to the Nissan fleet.
So as long as Pete doesn't change his mind, our lucky winner will be able to collect the car from PistonHeads HQ in Teddington at 10.00am on October 11th, and it will be collected from your home one week later.....sorry about that. Pete will even throw in your first tank of petrol, he's nice like that!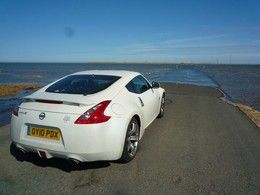 .....in the glovebox.....
As an optional extra prize for the winner and a friend, Nissan has also offered to sort out a tour of Sumo Power GT Team facility, the Sumo chaps are campaigning its GT-Rs in the new FIA GT1 category so it will be an interesting day. Dates for that will be arranged 'at your convenience', as the saying goes.
For all you budding TV presenters, you will also have the chance to deliver your verdict of the car on camera.
To be in with a chance of winning, all you need to do is send an email to competitions@pistonheads.com with 'Pete's 370Z' in the subject line - oh, and a few extra personal details, including:
Name (title, first name, surname)
Address
Mobile number
Date of birth
Current car
Additional question: Would you like to receive a brochure on the Nissan 370Z? Please answer yes or no to this within your email
If you would rather not receive information about Nissan related products and services via email, please tell us in your e-mail.
Entrants must be aware of the terms and conditions as some of the criteria may affect your entry, be sure to read the details below before submitting your entry.
Competition closes 6th October at midday.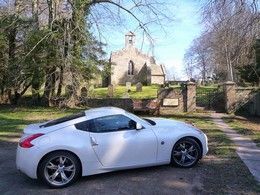 .....probably worth a look if you win
Terms and Conditions:
Entrants must be based in the UK. Entrants must be 25 or over. The winner will be liable for all fuel costs during the loan. The winner must be willing to travel to Teddington to collect the car (the car will be collected from your home at the end of the loan). The winner will be the first person picked at random from all entries at the time the competition closes. The winner will be required to do a report on the car for PistonHeads.com.
Nissan Motor (GB) Ltd will keep and use this information (and any other information which it may hold about you from time to time) now and in the future (i) to provide you with information on products and services which may be of interest to you; (ii) for the purpose of conducting market research; and (iii) to provide you with agreed goods and services. Nissan Motor (GB) Ltd will also disclose this information to the Nissan authorised dealer network and other members of the Nissan group of companies, and other companies for the above purposes.