Friday 12th November 2010
INSURING A PORSCHE 993 (SPONSORED LINK)
Editorial and sample quotes courtesy of PH partner Adrian Flux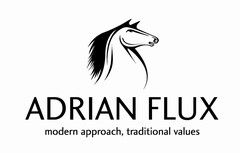 With regards to factors that affect the insurance price for these vehicles, it wouldn't really make a massive difference what particular model 993 you chose. With most insurers they would all be rated as a group 50 vehicle.
If you had a bog standard Carrera 2 Coupe it may be about 5% to 10% less than the sample premiums listed below, but that would be about it. The age and value of the car would also have some bearing, so if the car was slightly older or worth slightly less the sample premiums would probably reduce a little. Likewise, if the car was newer or worth more the premiums would increase.
Other factors that help are the usual and perhaps obvious ones when it comes to insuring these types of cars. Wherever possible keep the mileage down, and preferably keep them in a garage over night.
Having an aftermarket tracking device is also a big help, and having relevant driving experience is a massive advantage. If you can show that you have a history of claim-free driving in high performance saloons/sports cars it, will be far easier to obtain competitive premiums for these types of cars.
Get an insurance quote from Adrian Flux
Sample quotes

Based on a 1996 993 Turbo. Value £50000, with factory fitted immobiliser and a Tracker. All drivers based on no accidents, maximum NCB, 1 minor speeding conviction and having owned the car for over 12 months. Comprehensive cover.

1) 30 Year old driver from London.
Occupation: Banker.
3000 miles per annum - £850.00 - £500 excess
7500 miles per annum - £950.00 - £500 excess
Unlimited miles per annum - £1100.00 - £500 excess

2) 37 Year old driver from Peterborough
Occupation: Factory Owner.
3000 miles per annum - £500.00 - £500 excess
7500 miles per annum - £550.00 - £500 excess
Unlimited miles per annum - £650.00 - £500 excess

3) 55 Year old from Bristol
Occupation: Property developer.
3000 miles per annum - £450.00 - £500 excess
7500 miles per annum - £500.00 - £500 excess
Unlimited miles per annum - £550.00 - £500 excess
Buying Guide Index:
Porsche 993 - Introduction
Porsche 993 - Powertrain
Porsche 993 - Rolling Chassis
Porsche 993 - Body
Porsche 993 - Interior
Porsche 993 - General Experiences
Porsche 993 - Search the PH Classifieds
Porsche 993 Insurance (viewing now)