Tuesday 16th August 2011
'SWIZZ BEATZ' JOINS LOTUS. YES, REALLY.
Lotus FFS, ROFL, WTF, etc... (#377)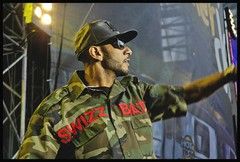 Smack yo' designz up?
Jesus H Christ on a popsicle stick, you couldn't make this stuff up.
This
is a link to a new Lotus video recording the first day 'at work' of new 'Group Lotus Vice President of Creative Design and Global Marketing'.
New what? Yep, you read that right. The new Group Lotus Vice President of Creative Design and Global Marketing is, er, 'Swizz Beatz'.
We know what you're thinking. What the hell are Swizz Beatz? We didn't know either, so skipped off to Wikipedia for a bit of research, and were delighted to find the following under Mr(?) Beatz's 'Other Ventures':
"In August 2011 Swizz Beats became Vice President of Creative Design and Global Marketing for Group Lotus in what is genuinely considered an idiotic and rediculous (sic) attempt at the company becoming "street"." (N.B. Unsurprisingly, this paragraph has since been removed.)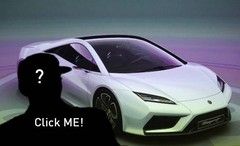 The Lotus press release image
That's not the official line, we suspect. Actually, we know it isn't, because we've got an official Lotus press release which says this:
"Group Lotus has a new creative man on board BUT can you guess who this particular international man of mystery is?
1. Like Group Lotus, he means business: He's a risk taker with considerable credentials including music producer, rapper, designer AND painter.
2. Like our cars, he's multi award winning: This year he shared a Grammy Award with Jay-Z 3. Like Group Lotus, he keeps good company: This man regularly works with the likes of Bono, Kanye West, Beyoncé and Alicia Keys."
As to what input the new VP of 'Creative Design' (Is there another sort? Ed) intends to have on the Lotus product range, we are simply too appalled to ask. But for the record, we'd just like to say to the good people of Hethel - PH feels your pain.