Wednesday 9th November 2011
JAG DESIGN BOSS DENIES WINSLET CLAIM
Kate Winslet inspired the XK? Not actually true, Ian Callum tells PH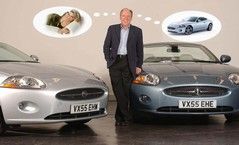 What's on your mind Mr Callum?
Jaguar design boss Ian Callum was at the Dunhill shop in London last night, talking about the future of car design with Martin Brundle. And very highbrow it was too, until PH asked a mildly seedy question about, if not Kate Winslet, who Callum, um, had in mind with his current designs.
This relates to the widely reported (at the time) story that Callum had based the curves of the current XK on those of said star, an anecdote perpetuated by Winslet in an appearance on the Jay Leno show. So did he?
Er, no. As it turns out. Which was a little embarrassing for us.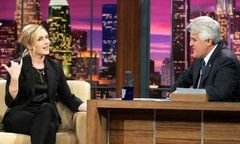 Does my bum look big in this Jag?
Chatting with Callum afterwards we got to the bottom of the story. And it seems he was stitched up by a journalist. Who'd have thought, eh? At the time of the launch of the car he spent some time driving around LA in it with a local showbiz reporter. "She couldn't drive so I was actually driving her around," he says. "And she kept saying it's so voluptuous, it must be inspired by a woman." He protested otherwise, telling us he doesn't "do that sex in car design stuff" but she persisted. And after a couple of days slipped the question "who's your final actress then?" Callum answered Winslet and, boom, the legend was born, the XK arguably a better likeness of Winslet than that achieved by Leo DiCaprio in Titanic.
Does Callum resent the mix-up? Seemingly not - "why let the facts get in the way of a story" his assessment. And, no, he didn't tell us who he was thinking of when he designed the XJ.