Tuesday 20th December 2011
MINI MISSES 2012 WRC DEADLINE
It's a mini disaster (groan) as Prodrive team fails to sign up for next year's WRC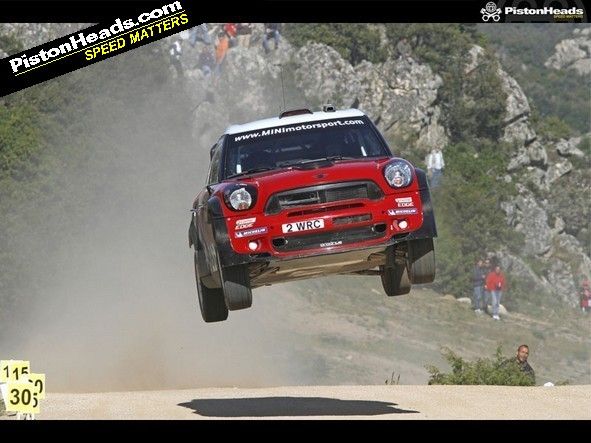 "Quick - the post office shuts in 10 minutes!"
The Mini rally team - run by Banbury-based Prodrive - has missed the deadline to sign up for the 2012 World Rally Championship, which closed last night.
According to autosport.com, officials from Prodrive are in (presumably deeply embarrassing) talks with BMW HQ in Germany and the FIA in order to get the deadline extended.
This is a deeply awkward moment for the fledgling WRC team, which is aiming for a full-on assault on the WRC after participating in selected championship events this year as part of a development programme.
Most awkward of all is the fact that the first round of the 2012 championship is the Monte Carlo rally - the scene of some famous victories for Mini in the 1960s and an event that the team, and BMW, are evidently keen not to miss.
"We have made two podiums already in the development year, we can't fail but to be very happy with what we are achieving," a Mini source told Autosport. "There are a few things to talk about and time has beaten us on the deadline, but the cars will be in Monte Carlo - we couldn't miss the Mini's return to that rally."
We only have two words for you on this: Oh. Dear.
Update:
Prodrive have just been on the phone. They assure us that Mini and Prodrive will be at Monte Carlo - and the rest of the 2012 season.
They are currently wrangling with the FIA to sort their entry.
They did, however, express some concern over the promotion of the sport - essentially they need to know that there will be TV coverage. Understandable when you're investing millions of pounds on what is in essence a marketing programme