Monday 16th April 2012
GARDNER DOUGLAS PUTS A ROOF ON ITS GD T70
Sports car company adds canopy to turn T70 homage into T70moda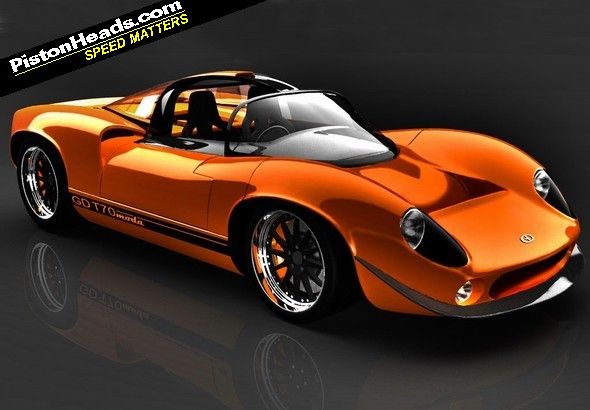 This rather sleek-looking coupe is Brit sports car minnow Gardner Douglas's latest take on its Lola T70 homage. Called the GD T70moda, it's essentially a hard-top version of the GD T70 Spyder that's been knocking around for a few years (
we reviewed one back in 2003
), bringing (in theory at least) all-weather protection to the slinky spyder.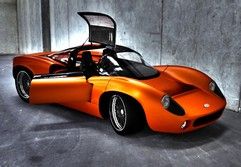 Created with a combination of GRP structures and pressure-formed polycarbonate, the canopy system is made from an integrated high-level brake light, rear bulkhead partition, roll-bar support, gullwing doors (which, perhaps rather oddly are in addition to rather than instead of the 'normal' doors) and a T-bar connecting piece.
Engineered this way, the canopy allows the owner to use all or any of these components in whichever configuration they wish (with 'full doors, with gullwing parts removed to create a Targa-style roof or with nothing at all, leaving the T70moda in full spyder spec.
And if you're worried about getting sufficient roof-up air into that mid-mounted LS V8, don't worry - there's a fully functioning air intake, meaning those eight cylinders will be able to take in big lungfuls of air whether you've got the canopy on or not.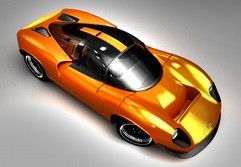 Gardner Douglas are still hard at work on the finishing touches for the new canopy, but boss Andy Burrows assures us that potential customers will be able to have a look at the completed car at some point in May.
Burrows also mentioned that the canopy can be retro-fitted, but you'll need a specific configuration of roll-over hoop.
If you're interested, you'll need anything between £50K and £80K to get your hands on a T70moda, depending on how juicy you want your spec. And if you're not interested yet, take a look at this video of the GD T70 spyder attacking the Nordschleife at up to 300kph. Because afterwards you will be...