Tuesday 1st May 2012
BRZ VS GT 86 - PRICE WAR!
Actually less of a war than a conspiracy, as Toyota and Subaru offer a united front on pricing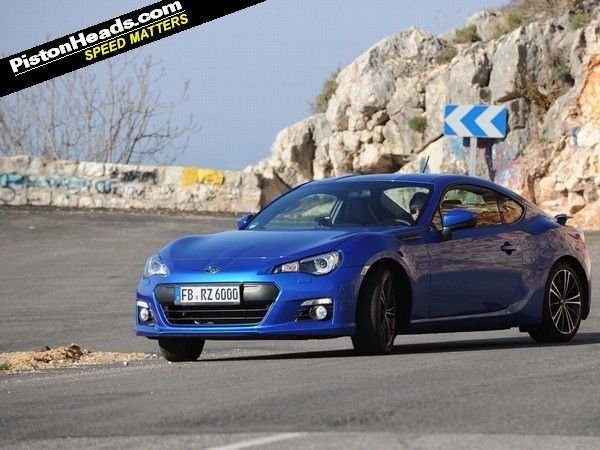 Well, it's been a couple of weeks since we last mentioned either the
Toyota GT 86
or
Subaru BRZ
! Handily filling that need Subaru has, at last, confirmed prices for its version of the much-discussed coupe and they are ... exactly the same as Toyota's!
So that's £24,995 for starters for a manual - 2.0i SE in Subaru speak, simply GT 86 forToyota - and £26,495 for the auto version, again the same. Where Subaru does differ is that it'll be offering an SE Lux version over and above this, the extra £1,500 getting you heated leathers seats that would add ... £1,600 to the price of a GT 86. So that's £100 in Subaru's favour, swiftly clawed back if you want nav, which costs £750 for Toyota's amusingly named Touch and Go where Subaru charges £1,000 for a Pioneer system, fitted pre-registration and therefore recorded on the V5 as a 'Nav' model for residuals. Metallic paint is an additional £500 (San Remo red is standard) where Toyota charges £450 for metallic and £650 for Pearlescent and has a variety of decal packages for those looking to spice up the standard finishes.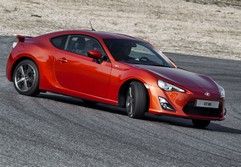 GT 86 more inclined to do this? Maybe...
Subaru is promising a more basic S variant for market launch next year - whether it'll be fully
pared back like the Japanese market versions
with steel wheels and unpainted bumpers remains to be seen. The BRZ price does include Subaru's ETCo 'Everything Taken Care of' package, as detailed in
our earlier story.
So, not too much for the spec sheet number crunchers to ponder over. And, as yet, no definitive take on how the two compare on the road, despite hints that Toyota hasactually opted for the livelier suspension set-up while the BRZ offers a more 'stable' chassis. Of which more very shortly...